One of the people who had full access press credentials at the RNC was white supremacist James Edwards, a radio host who claims that interracial sex is "white genocide." He says the RNC explicitly invited him to come and broadcast his show live from the RNC and he interviewed several members of Congress and a Trump adviser.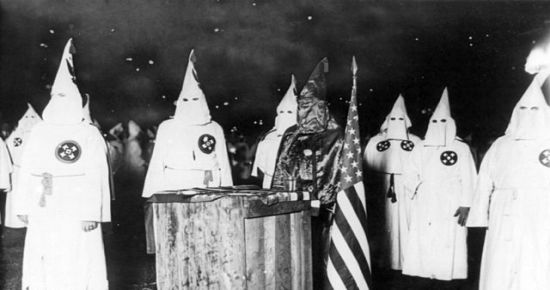 JAMES EDWARDS: It all started back on April the 26th of this year, I received an email entitled, "Please join us and broadcast live from the 2016 Republican National Convention."…

Edwards: "The Political Cesspool Interview[ed] A Half A Dozen Members Of The United States Congress." Edwards stated that his show interviewed "a half a dozen members" of Congress at the RNC. During his three-hour program, Edwards aired interviews with Reps. Rob Bishop (R-UT), Tom Cole (R-OK), Warren Davidson (R-OH), and Ted Yoho (R-FL). All of the Republican officials promoted Trump's candidacy to The Political Cesspool audience. Edwards later indicated he wasn't able to air all of his recorded interviews due to time constraints. [Liberty News Radio, The Political Cesspool, 7/23/16, 7/23/16]

Edwards Interviewed Trump Adviser Gary Berntsen, Who Was There "To Sell People On Voting For Donald Trump." Edwards conducted an interview with Gary Berntsen, a former CIA officer who said at the start of the interview that he is "a surrogate for the campaign" and he's "working with their policy shop." Berntsen promoted Trump's positions on immigration. He concluded that he's on Edwards' program "to sell people on voting for Donald Trump right now" and asked Edwards' listeners for donations to the campaign and urged them to vote:

GARY BERNTSEN: Look, the point is I'm not here to sell books. I'm here to sell people on voting for Donald Trump right now and I would ask everybody who's an American citizen anywhere in the world, donate to the cause. Make sure you get your absentee ballots in. Do everything you can to help us make America great again.
This is the same guy that scored an interview with Donald Trump, Jr. a few months ago.