The ongoing saga involving Duke Energy and Gov. Pat McCrory of North Carolina, who worked for Duke Energy for 27 years, continues. The state's chief epidemiologist has resigned her position, saying that she cannot work for a government that continually lies about coal ash and well water safety.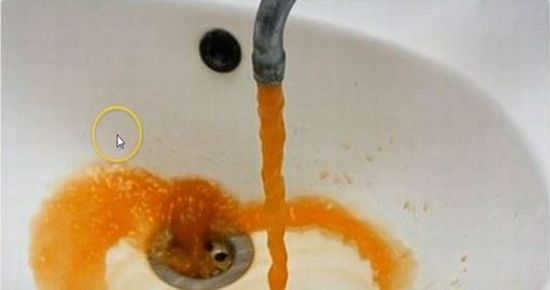 Megan Davies, North Carolina's chief epidemiologist, resigned this week in the latest bit of drama over drinking water safety — drama that involves the state's biggest utility and the administration of Republican Gov. Pat McCrory. Davies, who accused state officials of deliberately misleading residents, gives up her post of seven years and an $188,000 annual salary.

The story begins in 2014, when a Duke Energy power plant spilled 40,000 tons of toxic coal ash and 27 million gallons of wastewater into the Dan River. The ash is a byproduct of burning coal, and it's harmful to people and ecosystems, containing silica, mercury, cadmium, and arsenic.
The state initially told residents that their well water was unsafe and Duke Energy provided bottled water for homes in the affected area. But then they lifted that order and told them it was safe to drink from their taps. Several scientists who worked for the state criticized that move, saying the water is still unsafe. Davies is the first to resign over it:
Rudo, however, was not alone in criticizing the state. After Williams and Reeder's public takedown of Rudo, Davies, the state's top epidemiologist, resigned in protest.

"The editorial signed by Randall Williams and Tom Reeder presents a false narrative of a lone scientist in acting independently to set health screening levels and make water use recommendations to well owners," Davies wrote in her resignation letter this week, adding that she had personally briefed the state on the well problem multiple times in 2015.

Davies wrote that resigning from her position is a huge loss, both professionally and personally. But, she continued, "I cannot work for a Department and an Administration that deliberately misleads the public."
And there is still no order from the state requiring Duke Energy to clean up the coal ash deposits. This is corruption and it is potentially costing many lives and damaging the environment enormously.