Okay, this is weird even for Glenn Beck. He's suing Christopher Balfe, the former CEO of The Blaze and COO of its parent company, Mercury Recording Arts. But those companies are incorporated in Delaware and the laws there require that the company indemnify all corporate executives from actions undertaken on behalf of the company.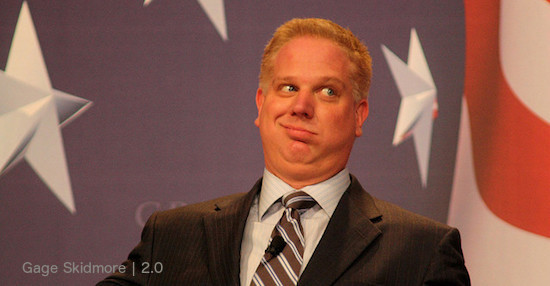 Whatever the reason, a multimillion-dollar fraud, breach of contract, and dereliction of duty lawsuit that Beck's company, Mercury Radio Arts, filed three weeks ago against Christopher Balfe—MRA's former chief operating officer and the ex-CEO of its subsidiary The Blaze—could end up biting Beck in the behind.

According to Balfe's certified letter that was hand-delivered on Thursday to The Blaze's nearly empty Manhattan offices (with a copy sent to New York's secretary of state), Beck is not only required to indemnify his former executive against his own lawsuit—which was filed July 29 in Dallas District Court—but he must also pay in advance for Balfe's rapidly mounting legal fees.

This, the letter argues, is because Balfe, as a director and officer of The Blaze at the time he committed the acts alleged in MRA's complaint, is protected from all litigation relating to his official duties under the laws of the state of Delaware, where The Blaze was incorporated.

"Delaware law does this because nobody would ever agree to serve as a director or officer of a company if they were personally liable for the decisions they make in that capacity," said a source close to Team Balfe. "So the company has to act as a shield or nobody would ever do it."…

Meanwhile, the corporate bylaws of The Blaze, Balfe's letter contends, require Beck's company to pre-pay his attorneys' fees, which could run into the hundreds of thousands of dollars if Beck's lawsuit goes forward.

And because of the provisions of Delaware law, says the Team Balfe source, Beck would end up having to pay damages to himself were he to prevail in a jury trial.
Now this is hardly my area of specialty, but such laws are hardly unusual. Let the comedy begin!