As Donald Trump continues to refuse to release any of his tax returns, even from years that are not under audit, even his soulmate, Roger Stone, now says he should release them immediately. It's the first time I can recall him ever not defending Trump to the ends of the earth.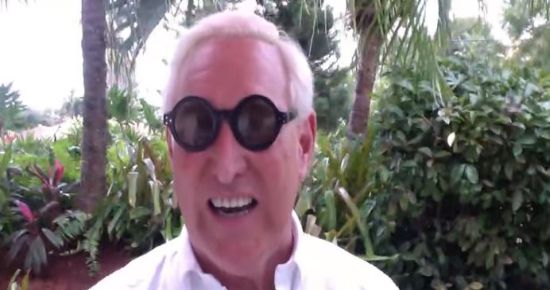 But an unexpected voice joined this chorus on Monday: devout Trump ally and campaign insider Roger Stone.

"I think he should release his tax returns immediately," Stone told Miami radio host Fernand Amandi on Monday. "Wow," responded Amandi, clearly expecting more push-back. "There it is. Roger Stone just said it, folks."
The general election is mere weeks away, and GOP nominee Donald Trump is still refusing to release his tax records. His political opponents, members of Congress, and even some fellow Republicans have hammered Trump for this lack of transparency, saying his refusal implies he has "something to hide" and could hurt both his candidacy and the Republican Party.