Todd Starnes, Fox News' resident hysteric, is beside himself over the decision by the University of Mississippi (Ole Miss) to stop playing Dixie at football games. Tyranny! Oppression! ObamaMuslimCommie! This is just like ISIS!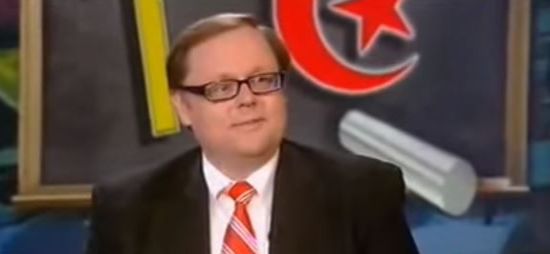 "The newly expanded and renovated Vaught-Hemingway Stadium will further highlight our best traditions and create new ones that give the Ole Miss Rebels the best home field advantage in college football," the statement reads.

"Dixie" was first played by the Ole Miss band around 1948, Mississippi Today reports.

"Because the Pride of the South is such a large part of our overall experience and tradition, the Athletics Department asked them to create a new and modern pregame show that does not include Dixie and is more inclusive for all fans, the statement went on to read."

More inclusive, eh?

Perhaps they could consult with Beyonce? I'm certain the university will find some inspiration from her 2016 Super Bowl Halftime performance.
Wait, what in the hell does this have to do with Beyonce? Is he even trying to make sense? And yes, he actually did compare this to ISIS:
Starnes fumed that "progressive liberals continue to bulldoze across the Southern states burning, torching and tearing down every vestige and cultural tradition of the Deep South much like General Sherman did during the Civil War."

In an interview with St. Louis radio host Jamie Allman about the subject today, Starnes repeated the General Sherman point. "Look, the Islamic State's doing that in Iraq right now," he added. "Is that what we really want in our country?"
And this is why people don't take you seriously, Todd. You're a ridiculous buffoon.