The July fundraising numbers were officially submitted to the FEC a few days ago and reporters are pouring over them to see where the campaigns are spending money, and on what. Unsurprisingly, the Trump campaign is spending a staggering amount to raise funds.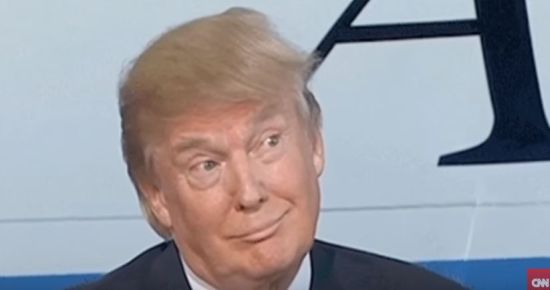 Donald Trump's July FEC report was released over the weekend, with his campaign reporting it raised $36,682,127— its best month so far.

But not so fast.

Of that total, $2,052,825 came from Trump himself and $14,507,531 was a transfer from his joint fundraising committee with the RNC. So in total Trump's campaign raised $19.6 million from individual donors. And that money was costly.

Of the campaign's $18.4 million in disbursements last month, more than $11.2 million—or about 61 percent—went to expenditures that can be tied to fundraising. This includes spending on online advertising, which is mostly used for donor acquisition, merchandise that the campaign sells in its online stores in exchange for contributions, merchant processing fees charged for all credit card transactions, and expenditures explicitly labeled as fundraising.

With this mind, the Trump campaign likely spent nearly 57 percent of its contributions from individuals not named Trump attempting to raise more money. Even if you look at these numbers in the most positive light for the campaign, it would have spent 50 percent of its expenditures on fundraising. This is a figure that would strike fear in the heart of any normal campaign.
But this was quite predictable. During the primaries, Trump did nothing to build a fundraising apparatus. He didn't hire a staffer or a company to build a mailing list of potential donors, nor any sort of data analysis operation. That's why they now have to spend so much money to raise more money, because they're scrambling to catch up, having to buy off-the-shelf mailing lists. By contrast, the Democrats and the Clinton campaign have access to the most effective fundraising, targeting and GOTV operation in existence.