A new study has found that the higher the use of hormonal birth control — the pill, and a few lesser popular forms — the lower the rates of ovarian cancer. There may be other factors that contribute to this as well, but it seems evident that access to and use of the pill has another positive side effect.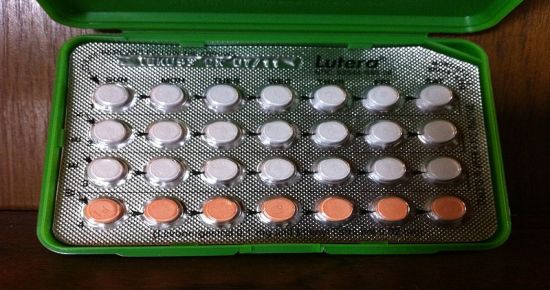 The birth control pill has not only granted women greater reproductive freedom, it may have also protected them against dying from ovarian cancer, suggests a new study published Tuesday in the Annals of Oncology.

Researchers analyzed trends in ovarian cancer death rates across more than 30 different countries, including the United States, between 1970 to 2012. Reaffirming previous research, they found a consistent decline in death rates throughout the decades, one still evident into the new century. For instance, the age-standardized death rate in the U.S. was 5.76 deaths per every 100,000 women in 2002, which fell 16 percent to 4.85 deaths per every 100,000 women by 2012, making it the biggest relative decline during that time period. The researchers concluded that the increase in oral contraceptive use worldwide was the main reason for this decline, especially since the largest declines were seen in particular groups of women.

"The falls were greater in young and middle-aged women than in the elderly, and earlier and larger in the USA, the UK and northern Europe," the authors wrote. "These are the countries where oral contraceptives — which have a long-term protective effect on ovarian cancer risk — were introduced earlier and used more frequently."
Just another reason why birth control should be absolutely free and available for all women. It allows them to decide if and when to have children, giving them greater equality and economic opportunity. It also dramatically reduces the number of abortions, which is why the anti-choice crowd should support maximum access to birth control. But they don't. Because it isn't about preventing abortions for them, it's about controlling women.