Names are already leaking out of those who are on short lists for cabinet positions in the Trump administration. They've made a list of three people for each position and you have to look really closely to find a name that isn't shiver-inducing.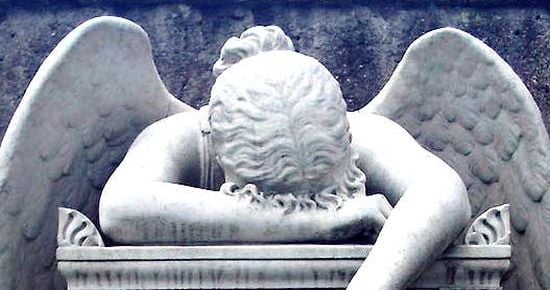 Still, some of the potential picks have been reported, including some before Trump clinched the White House: Secretary of State Newt Gingrich, for one. Tennessee senator Bob Corker, the current chair of the Senate Foreign Relations Committee and brief Trump vice-presidential contender, may also be up for the job of top diplomat (or even potentially Treasury secretary). President Bush's controversial former United Nations ambassador John Bolton has also been considered for the job, per Politico; Bolton has said in the past that he would "consider" such a post.
When the most palatable name on any list is Newt Gingrich, that's a frightening list. Bolton is the worst imaginable pick. He's a lot like Lindsey Graham, he just wants to invade every other country, probably in alphabetical order.
And speaking of the judiciary, NBC reported earlier this week that former New York mayor Rudy Giuliani could likely fill the attorney-general spot. Giuliani served as the high-profile U.S. Attorney for the Southern District of New York more than 25 years ago. His appointment there would likely mean New Jersey governor and early endorser Chris Christie would miss out on being the top prosecutor, as has long been speculated.
Giuliani as AG? *shudder*
Another candidate reportedly floated for DHS secretary: David Clarke, a conservative sheriff of Milwaukee County. Clarke, who is African-American, has publicly rallied against Black Lives Matter and encouraged citizens to arm themselves, reports the Los Angeles Times.
Clarke? Why not Arpaio? A stupid, racism-denying asshole sheriff who wears a cowboy hat in freaking Milwaukee to show what an ass kicker he is (which means, as Carlin points out, that he walks around in a costume every day) to run DHS? What would a job as a county sheriff possibly do to prepare you for that job?
Other private-sector people who might make their way into a Trump administration, per Politico: 74-year-old Forrest Lucas, founder of Lucas Oil, as secretary of the Interior; 78-year-old billionaire investor Wilbur Ross or Dan DiMicco, a former steel CEO, as Commerce secretary; 70-year-old oil and gas billionaire Harold Hamm as Energy secretary.
Energy industry CEOs to run the Department of Energy? I hope you like drinking water that is half coal ash and half carcinogens.
Others not to count out: Texas agriculture commissioner Sid Miller for secretary of Agriculture; he's defended the right to deep fryers and referred to Clinton as a "cunt" in the run-up to the election. Dr. Ben Carson might be tapped to be secretary of Health and Human Services, or Education secretary — if that position exists in a Trump administration. Climate-change skeptic Myron Ebell, who is leading Trump's EPA transition team, will probably be tapped to head that agency — and then gut it.
If this list doesn't scare you, nothing will.