During his 60 Minutes interview Sunday night, Donald Trump put his ignorance and incoherence on display when discussing the Supreme Court's rulings on gay marriage and abortion, declaring the first to be settled by the courts and the second one not.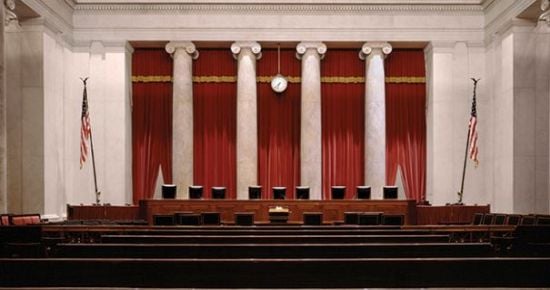 Affirming his campaign pledge to appoint Supreme Court justices who oppose abortion, President-elect Donald Trump on Sunday said that women would "have to go to another state" to get an abortion if the court were to overturn Roe v. Wade.

"Having to do with abortion, if it ever were overturned, it would go back to the states," he said in his first post-election interview, on CBS' "60 Minutes."

"Yeah, but then some women won't be able to get an abortion?" Lesley Stahl asked.

Trump responded: "Yeah, well, they'll perhaps have to go, they'll have to go to another state."
Which means wealthy women will have access to abortion but poor women won't. This is exactly what my friend Robin Marty documented in her book
Crow After Roe
. But remember, a 42 year old ruling is not, in Trump's mind, settled law. But the ruling on gay marriage is:
Interestingly, unlike with abortion, Trump on Sunday said that he would preserve last year's Supreme Court ruling that legalized gay marriage nationwide, saying that "it's done" and "settled."

"It was already settled. It's law. It was settled in the Supreme Court. I mean, it's done," Trump said. "I'm fine with that."
So a two year old ruling is "settled" and "done" but a 42 year old ruling is not. Very consistent and thoughtful of you, Donald. Those lessons in thinking never really took, did they?