Donald Trump loves to take credit for things he had nothing to do with. He usually phrases it in tweets that say "many people are giving me credit for (fill in the blank). But here he quite explicitly takes credit for preventing a Ford factory from moving to Mexico.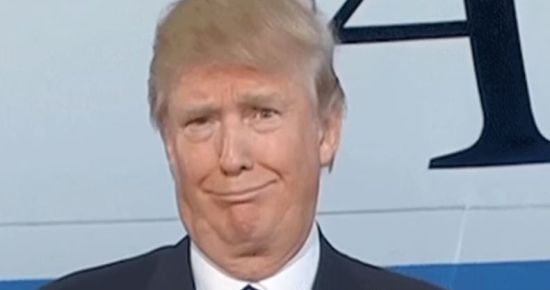 Just got a call from my friend Bill Ford, Chairman of Ford, who advised me that he will be keeping the Lincoln plant in Kentucky – no Mexico

— Donald J. Trump (@realDonaldTrump) November 18, 2016
There's just one problem: That factory was never moving to Mexico in the first place. All that was going to happen was that Ford was going to shift the production of another vehicle to that factory.
Ford makes the Lincoln MKC, a sport utility vehicle, at a factory in Louisville. Last week, Ford said it planned to move production of the vehicle elsewhere. On Thursday night, after Mr. Trump's Twitter messages, the company said that Mexico had been the intended destination and that it would now keep MKC production in Kentucky.

But Ford had not planned to close the Louisville factory. Instead, it had planned to expand production of another vehicle made in Louisville, the Ford Escape. And the change had not been expected to result in any job losses.

"Whatever happens in Louisville, it will not lose employment," Jimmy Settles, a union official, told The Detroit Free Press. "They cannot make enough Escapes."
Many people are saying that Donald Trump is full of shit.