The Wall Street Journal reported on Friday that one of the people under consideration to be secretary of defense in the Trump cabinet is Gen. David Petraeus, along with several others. Given how his tenure as CIA director ended, that's rather shocking.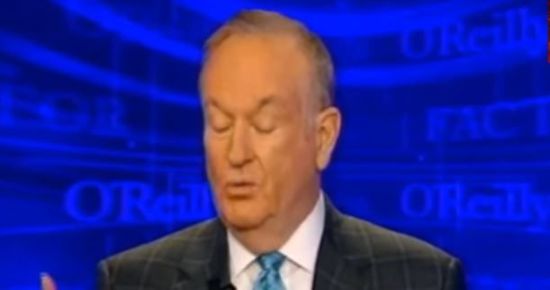 Bill O'Reilly, for one, doesn't seem to think that's a big deal at all:
Fox News host Bill O'Reilly was off on Friday, but the names being floated for positions in President-Elect Donald Trump's cabinet were too important for him. In a phone call to the show, O'Reilly was dismissive of the idea that Gen. David Petraeus did anything wrong by sharing classified information.

"I think Petraeus would be a pretty good Secretary of Defense," O'Reilly said over the phone. "I know he got in trouble back there given the classified information to the girlfriend, but David Petraeus is a brilliant military mind. Brilliant."

He went on to say that he doesn't know anyone better to run the department.
So if you're scoring at home: Hillary Clinton uses a private email server that might hypothetically have been hacked, though there's no evidence that it was, by someone looking for classified information and that is the most horrible thing imaginable. She should be hung from the nearest yardarm! Petraeus admittedly and deliberately gave classified information to a reporter writing a book on him, a reporter who had become his mistress at the time, while he was head of the CIA. Meh. What's the big deal?
In related news, my last irony meter just slit its wrists.