The endlessly irritating Tucker Carlson, who is now getting his own prime-time show on Fox News after languishing as the weekend host of Fox and Friends, defended Jeff Sessions' claim that the NAACP is "un-American" by calling them "totally discredited."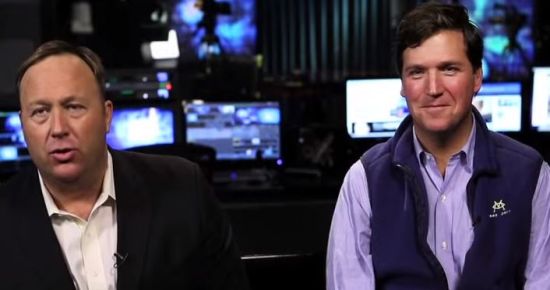 JONATHAN ALLEN: In 1986 he called the NAACP un-American.

TUCKER CARLSON (HOST): Really? Because I think —

ALLEN: Well, I'm sorry the story is hearing he had done it previously —

CARLSON: I think — I think the NAACP is a totally discredited group. Does that make me a racist? I mean, let's get back to reality a little bit.
Among many other things, it does make you a racist. And a dumbass. Pray tell, oh poster boy for prissy white privilege, how precisely has the NAACP been "totally discredited"? We'll wait.