This happened literally just a few miles from where I live but I was totally unaware of it until Hemant flagged the story. A young atheist woman was elected to the City Council of Wyoming, MI, a suburb of Grand Rapids. And in this incredibly religious area, it seems to be treated like no big deal.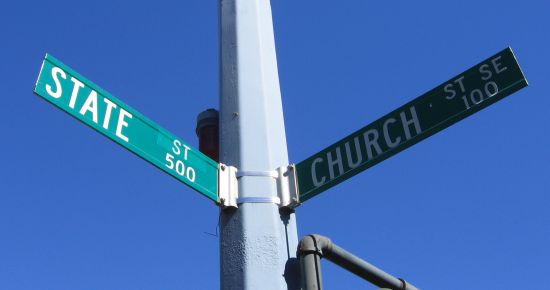 Just for good measure, when she (Marissa Postler) was sworn in this week, she chose not to put her hand on the Bible or say an oath with the phrase "so help me God" at the end of it. Instead, she raised her right hand and repeated a secular affirmation.

Marissa told me that there was (thankfully) no drama with her request and that, despite a pastor leading everyone in prayer to begin the event and other elected officials using a Bible when taking the oath, no one even questioned her non-religious swearing in.

I talked to the clerk about it beforehand and she pulled out the book of oaths and said there was a version that uses "affirm" instead of "solemnly swear" and of course leaves out "so help me god." It was nice to have her on board and not make a big deal about it.
Maybe just a tiny bit of progress?