The Mall of America in Minnesota for the first time has a black man playing Santa for Christmas this year, doing the usual pictures with kids on his lap and asking them what they want for Christmas. Predictably, that has led to an explosion of racist outrage.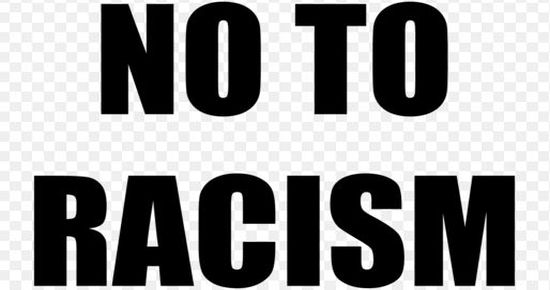 The Santa Experience inside the Mall of America is bringing a unique experience to Twin Cities families this year.

For the first time since it opened, a black Santa Claus will help spread the Christmas cheer.

Santa Larry Jefferson is from Dallas and will spend four days taking pictures and videos for families by appointment at the Santa Experience.

"It's no big deal, I'm still Santa, I just happen to be a Santa of Color," Jefferson said.
And cue the bigoted and moronic comments:
Proud GOPer (@JohnJJohnson69)
November 30, 2016 at 8:34 pm
Society continues swirling around the toilet.
His initials are JJJ. So close.
The next step is to have policemen standing around the north pole scene, to arrest parents whose children question why Santa is black. The creeping enslavement continues…

I clicked on the story fully expecting that they picked a Somali to play Santa. That would be fitting for Minnesota. Have a radical muslim who hates America and the western world play Santa. Give him a gun and some knives under his red suit and when the little Christian children come sit in his lap, he can cut their throats…

I bet it'll be AMAZING how "HO HO HO" rolls off this Big Pimpin' Santa's tongue…

I hope every self respecting White parent does not take their children to this atrocity.Santa Claus was a German character from centuries ago when blacks were eating each other in Africa…this imitation of traditional White characters from TV and movies to historical figures such as HAMILTON is a cancer that must be stopped…

MORE STUMBLING DOWN THE ALL INCLUSIVE PC ROAD. PROVING ONCE AGAIN THAT YOU CANNOT FIX STUPID AND STUPID SHOULD BE PAINFUL. WELL AT LEAST HE HAS HO, HO, HO DOWN PAT…

Turd in a Santa suit…..ugh Why can't these people-shaped apes just stick to their made-up kwanza ritual…

Hire a Somalian Santa. Instead of saying 'Merry Christmas' he can scream Allahu Akbar and stab children to death…

NOBODY CARES NOR WOULD NOTICE INCLUDING THE KIDS EXCEPT FOR THE LIBERAL RACIST NUTS SO CALLED JOURNALISTS. I HOPE WHEN THE CIVIL WAR STARTS, WE TAKE THESE FOOLS OUT FIRST…

I bet he climbs down chimneys and steals people's presents…

Santa is NOT black!! that is a nasty lie and horrible thing to subject children to! My god people! ..holycow thank god I DO NOT go to malls anymore…

MOA trying to keep the jungle beasts happy…you know the Jungle Boogie will start up sometime, so relax…

FUKIN DISGUSTING
NIGERS ARE DESTROYING the NATION
EXTERMINATE the NIGER RACE
SAVE HUMANS from the MONGREL APES
I think I'll just end on that one. I especially like the one about it being a lie, from someone who apparently still believes that Santa is an actual person? These people are deplorable. I'm sure Alex Jones will declare this to be a false flag psy-ops attack as part of the War on Christmas.