David Barton, not content to lie about American history, is now lying about his friend Rafael Cruz, Ted's even more extremist father. In response to statements made about Fidel Castro's death, he says that they should bring Rafael on the show because he lived through the Castro regime.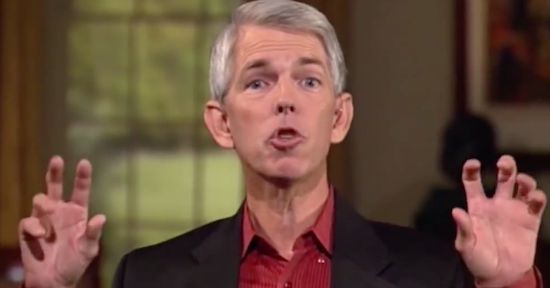 "We might ought to get our friend, Rafael Cruz, Ted's dad, on the program again," Green said. "This would be a good time to get a reminder of what he lived through there and the real difference between communism and our American form of freedom."

Barton thought that was a great idea because Cruz "was there when Castro came to power" and so he could really set the record straight.
Yeah, except…not so much.
Barton and Green, of course, are both wrong, as Cruz did not "live through" Castro's dictatorship but was rather a fighter as part of Castro's revolution who was jailed by the Batista regime and fled the country a year before Castro took power.
It's cold outside, David. Throw another lie on the fire.