Gen. Michael Flynn, Trump's appointee (not nominee — he doesn't have to be confirmed) as his national security adviser, has gotten into hot water for tweeting a fake news story about Hillary Clinton and a child sex ring. What to do? Delete it and pretend it never happened.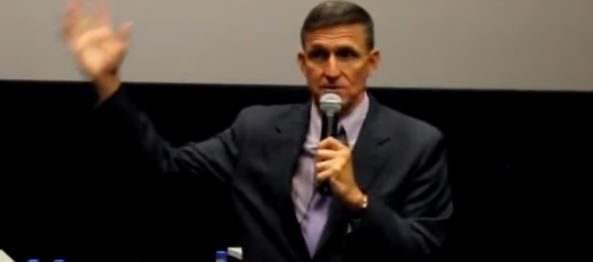 Incoming National Security Adviser Michael Flynn has quietly deleted a tweet with a link to a fake news story about Hillary Clinton's involvement in sex crimes with minors.

In the since-deleted tweet from Nov. 2, Flynn linked to a story on TruePundit.com that falsely claimed the FBI investigation into Anthony Weiner had turned up evidence "to put Hillary (Clinton) and her crew away for life."

"U decide – NYPD Blows Whistle on New Hillary Emails: Money Laundering, Sex Crimes w Children, etc…MUST READ!" Flynn's tweet read.

The tweet received renewed scrutiny in recent weeks after a different fake news story about Clinton's connection to a underage sex ring at a DC pizzeria led a man to show up at the restaurant with a gun. Flynn's son, also named Michael Flynn, was dismissed from Donald Trump's transition team after peddling the pizzeria conspiracy on his Twitter account.

The deleted tweet can still be viewed on the Internet archive.
And that last sentence is the key. Do these people really think they can disappear this stuff down the memory hole? The internet never, ever forgets.