Donald Trump has been curiously quiet about perhaps his most consequential nomination, a justice to replace Justice Antonin Scalia. But Reince Priebus says he will announce his nominee for that position somewhere around the time of the inauguration.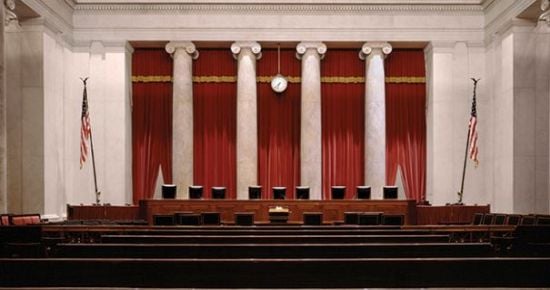 President-elect Donald Trump plans to unveil his choice to fill the lingering U.S. Supreme Court vacancy around the time of his Jan. 20 inauguration after the Republican-led Senate refused to consider President Barack Obama's nominee, a senior Trump aide said on Wednesday.

The top U.S. court has been down one justice since the death of long-serving conservative Antonin Scalia on Feb. 13, leaving it ideologically split with four conservatives and four liberals. Obama nominated appeals court judge Merrick Garland for the post on March 16 but Senate Majority Leader Mitch McConnell blocked the customary confirmation process from proceeding.

During an interview with conservative radio host Hugh Hewitt, Trump's incoming White House Chief of Staff Reince Priebus said the president-elect had not yet had any in-person interviews with potential Supreme Court nominees.

"I think that's going to be something that we're going to start after the new year," Priebus said. "And certainly by the time we get to inauguration, either shortly before or shortly thereafter, we'll reveal the name of who our nominee will be."
Savvy move. That gives time for Snooki or Chachi to get their law degree from Trump University. They'll be taught by Trump's hand-picked experts.