A federal appeals court has upheld a lower court ruling that rejected a request from the Michigan state government to not comply with an order that they deliver bottled water to all homes in Flint that do not have working filters to get the lead out of their drinking water.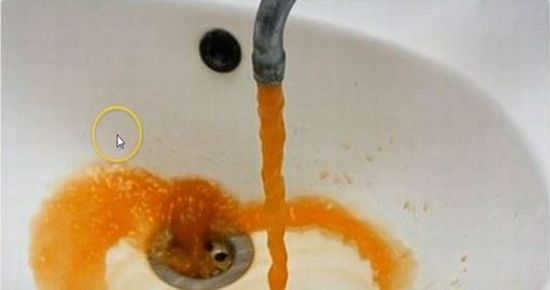 Despite a month-old court order requiring Michigan to deliver bottled water door-to-door to Flint residents, the state is continuing to drop off water only at residents' requests, state officials confirmed on Friday.

The state released a report detailing how they have complied with a Nov. 10 federal court order that calls for four cases of bottled water per resident be delivered each week if officials can't prove faucet filters are working to remove harmful lead.

The status update came just hours after the 6th Circuit Court of Appeals refused to halt an order by U.S. District Judge David Lawson that requires the delivery service at households that don't show compliance.

On Nov. 10, Lawson issued the order saying bottled water must be delivered directly to residences in Flint and that simply handing out water filters does not ensure they are effective in reducing lead content of drinking water to an acceptable level…

The state had discussions with six private vendors in an attempt to identify entities that can provide the door-to-door water service to comply with the order, officials reported to Lawson on Friday.

"These vendors confirmed what the State Emergency Operations Center had originally suspected: implementing door-to-door water delivery involves significant logistical difficulties," Kuhl wrote. "The most detailed information provided to the state by the vendors estimates that 331,869 cases of water per week will be required. No private entity has a sufficient number of employees and vehicles to immediately implement the delivery as ordered."
Then hire several vendors. You're the ones who screwed up the water supplies in that city, it's your responsibility to fix it and to provide all the fresh water necessary until it's fixed. Want to avoid the whole problem? Get rid of all the lead pipes in Flint (and every other city). Yes, that will take a long time and cost a lot of money. I don't care. Children are being poisoned and doomed to a life of diminished mental faculties, all because your emergency manager wanted to save a few bucks by switching to a tainted water supply.
I bet if this were in Grand Blanc, only a few miles away and overwhelmingly white and privileged, it would already be fixed. But the people of Flint are largely black and poor, so they'll get nothing and like it.