Wingnut extraordinaire Larry Tomczak has a post at BarbWire that makes me laugh. He's only the latest to claim that Trump's election is the fulfillment of prophecy and the work of God, but he takes it much further. It's "breakthrough" that will allow all Christians to solve every problem.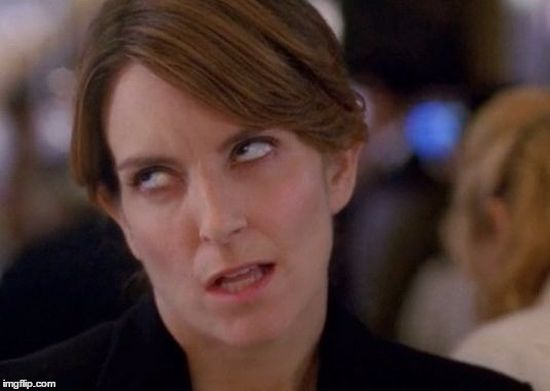 As we approach the inauguration of Donald Trump as President of the United States, let's pause to remember the magnitude of this miraculous event. It's significance: it is a sign of breakthrough to encourage each of us in our lives.

Senior prophetic leaders with whom I relate are unanimous in underscoring the word "breakthrough" as the God-ordained theme for 2017. This is not a cliché or "feel good" exhortation. It's rooted in revelation and we all have the opportunity to benefit from it.

Scripture tells us, "He who breaks through has gone up before them; they will break through and pass the gate and go out by it. Then their king will pass on before them, the Lord at their head" (Micah 3:13). This is a "now" word for us today.
Oh for crying out loud, no it isn't. Micah is an Old Testament book that spoke of the events of that day, particularly the disobedience of the Israelites against God. It doesn't have a damn thing to do with anything happening today.
Have you endured a longstanding illness? Are you desiring a return to "first love" intimacy with Jesus? Has that wayward child drifted long enough? Has your ministry breakthrough seemed elusive? Have you persevered in prayer yet the heavens seemed like brass?…

As the Inauguration draws near, let us unite in prayer for safety, healing and spiritual restoration in our land. Let's give glory to God for a new start and celebrate while recognizing our work has just begun.

As the towering figure of the 20th century, Winston Churchill exhorted, "This is not the end. It is not even the beginning of the end. But it is, perhaps, the end of the beginning."

Here's The Deal: The upcoming Inauguration represents an incredible prophetic sign and reminder of our miracle-working God. He loves us and is so merciful, desiring that each one of us experience our long-awaited breakthrough in 2017, no matter how insurmountable the odds!
Yeah, Trump's election is a sign that God will fix all your problems if you'll just pray for it. Totally believable. In no time, a lock of Trump's hair will cure diseases and the mere touch of his tiny hands will heal people.