Gwyneth Paltrow has fallen for — or invented, perhaps — yet another bullshit alt-me, homeopathic, chakra-balancing product: Jade eggs that you put in your vagina that work medical miracles for your "balance" and "energy" and other meaningless buzzwords. Here's the whole pitch: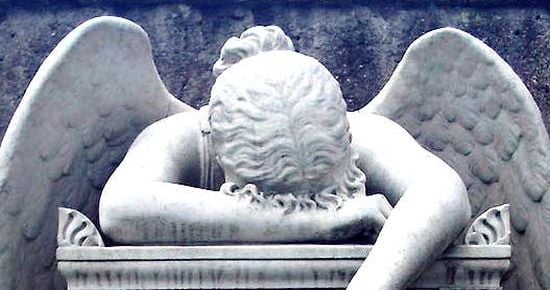 Yoni eggs, once the strictly guarded secret of Chinese concubines and royalty in antiquity, harness the power of energy work, crystal healing, and a Kegel-like physical practice. Jade eggs' power to cleanse and clear make them ideal for detox, too. "This particular jade, nephrite jade, has incredible clearing, cleansing powers," says Shiva Rose; "It's a dark, deep green and heavy—it's a great stone for taking away negativity—and it's definitely the one to start with." (Read the whole story—plus a Q&A with Shiva Rose herself—here.) Fans say regular use increases chi, orgasms, vaginal muscle tone, hormonal balance, and feminine energy in general. Shiva Rose has been practicing with them for about seven years, and raves about the results; we tried them, too, and were so convinced we put them into the goop shop.
They help increase "feminine energy." As opposed to masculine energy? How is energy being defined here? Silly me, I'm actually taking this seriously. So did a gynecologist who absolutely lambasted Paltrow over it:
My issue begins with the very start of your post on jade eggs specifically that "queens and concubines used them to stay in shape for emperors." Nothing says female empowerment more than the only reason to do this is for your man! And then the claim that they can balance hormones is, quite simply, biologically impossible. Pelvic floor exercises can help with incontinence and even give stronger orgasms for some women, but they cannot change hormones. As for female energy? I'm a gynecologist and I don't know what that is!? How does one test for it? Organically sourced, fair trade urine pH sticks coming soon to GOOP for $77 I presume?…

As for the recommendation that women sleep with a jade egg in their vaginas I would like to point out that jade is porous which could allow bacteria to get inside and so the egg could act like a fomite. This is not good, in case you were wondering. It could be a risk factor for bacterial vaginosis or even the potentially deadly toxic shock syndrome.

Regarding the suggestion to wear the jade egg while walking around, well, I would like to point out that your pelvic floor muscles are not meant to contract continuously. In fact, it is quite difficult to isolate your pelvic floor while walking so many women could actually clench other muscles to keep the egg inside. It is possible the pained expression of clenching your butt all day could be what is leading people to stare, not some energy glow.
I think I'm going to make a living from now on by selling as many bullshit ideas as I can think of to Paltrow, who seems to fall for absolutely anything. You could sell her a starter kit for a wasp's nest to put in her vagina and if you used the right buzzwords, she'd enthusiastically buy it. I'll be a billionaire soon.