The name Peter Palumbo doesn't ring much of a bell for most people, but it sure does for me. He was the state rep. for Cranston, Rhode Island who called Jessica Ahlquist an "evil little thing" the morning after she won her church/state lawsuit against the school system. And now he's headed to the pokey.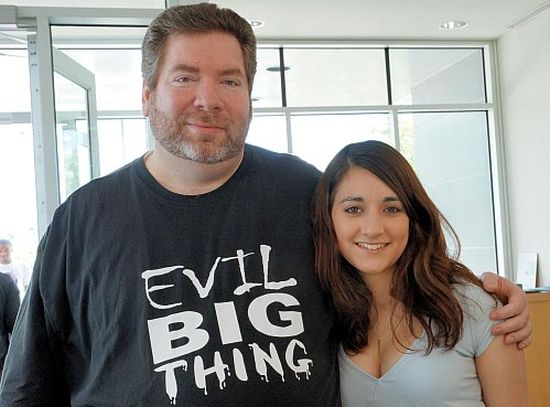 Former state Rep. Peter Palumbo was arrested by Rhode Island State Police Thursday morning on embezzlement and filing a false document charges…

Palumbo was arraigned at Providence District Court and released on $5,000 personal recognizance.

In a statement, the state police said the charges against Palumbo stem from an audit of his campaign account by the R.I. Board of Elections that allegedly "revealed that Mr. Palumbo was not accounting for approximately $59,000 in cash withdrawals from the campaign funds."

"A further review revealed that Mr. Palumbo withdrew approximately $16,000 from ATMs at seven different casinos around the country over the course of five years," the statement continued.
Lock that son-of-a-bitch up.