Evangelist con man (but I repeat myself) Rick Joyner is positively verklempt watching the anti-Trump protests around the country, indeed the world. But like all simpleminded halfwits like him, he comes up with the simplest and most ridiculous answer: Satan.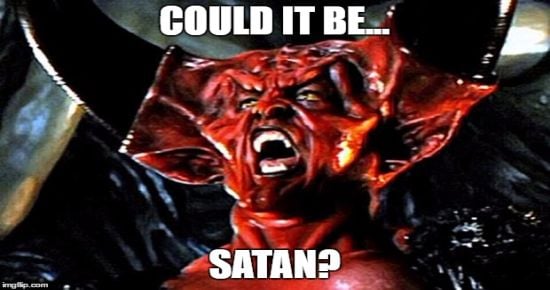 "The behavior of the left after this election is mind-boggling," he said. "It's not only undemocratic, it's unfair, it's unjust, it's unhinged, it's undignified, it's immature … This absolutely out-of-control rage that is coming on our country, I think it is Lucifer."

"When Satan is cast out of heaven, he comes to the earth with great wrath," Joyner added. "Whenever you see this great wrath, this great rage, it's because we're winning. He's being displaced from his high places and so he's coming with great rage, and all those that he can control are going to manifest his rage."
I'm actually good with that. Satan, in my view, was the hero of the story of the Garden of Eden.