Donald Trump is once again claiming credit for something that had nothing to do with him, being the desperate little boy he is and his insatiable desire for praise. The January jobs report was a good one, so obviously it was all his doing.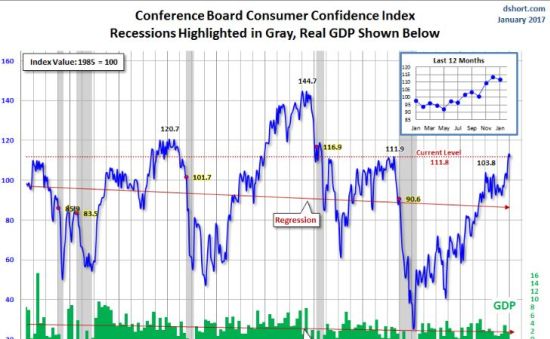 The White House said the new jobs added to the US economy in January were because of President Donald J. Trump.

"The economy added 227,000 jobs, significantly more than the 175,000 that had been expected," White House press secretary Sean Spicer said to reporters during a briefing on Friday afternoon. "Today's report reflects the consumer confidence that the Trump presidency has inspired."

Spicer continued: "According to a recent Gallup poll, economic confidence is at a new high and ADP showed strong private sector hiring. President Trump campaigned on how to make America work again. Even before he took office, the markets knew he would deliver on that promise."

The problem, however, is that Trump can't exactly take total credit for the January jobs report. Trump, who said his focus is to create and bring back American jobs, took office on January 20th. The jobs figures, however, were based on household and establishment surveys conducted while Obama was still in office.
But that won't stop him. By the way, Spicer is — stop me if you've heard this one before — lying about consumer confidence, which is not measured by a Gallup poll but by the Conference Board Consumer Confidence Index. That is the official measure that has been used for decades. And guess what? It went down in January. The CCI has been rising pretty steadily since the great recession ended, so Trump doesn't get to claim credit for that trend, especially when the one single month he's had anything to do with it saw confidence go down, not up.
Frankly, I think it's dicey at best, and usually just plain intellectually lazy, to give the president credit for the economy in the short run, regardless of who is in office. But you certainly cannot credibly claim that you've spurred economic growth by your mere presence.