Donald Trump says that journalists should not be allowed to cite anonymous sources. So naturally, he demanded that he be allowed to be an anonymous source during a meeting with news anchors on Tuesday. And naturally, the spineless media let him do it.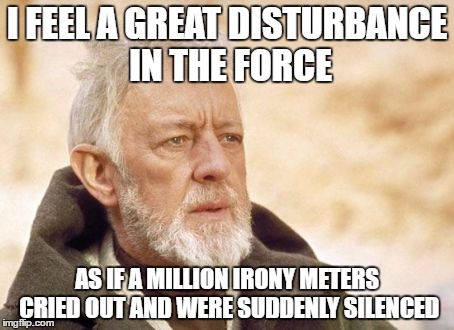 Donald Trump on Friday railed against the media's use of anonymous sources in stories. Four days later, he was one.

In a private meeting with national news anchors ahead of his address to Congress Tuesday night, Trump went on background with reporters as a "senior administration official" to discuss issues like immigration, telling attendees that it was time for a legislative compromise from both parties.

"There's got to be a coming together," an "official" said, according to CNN. As BuzzFeed News reported, citing attendees at the meeting, Trump was the one to make that remark, among others attributed to the official.

Reporters were allowed to put some of Trump's comments back on the record at 6 p.m., according to a person familiar with the terms of the meeting. CNN later updated its story, for instance, with a quote from Trump. "The time is right for an immigration bill as long as there is compromise on both sides," he said.

Attendees at the meeting included NBC's Chuck Todd and Lester Holt, CNN's Jake Tapper and Wolf Blitzer, Univision's Maria Elena Salinas, and Telemundo's Jose Diaz-Balart.
So Trump is a hypocrite (duh). And those anchors are too cowardly to refuse to allow him to be. None of this is remotely surprising.