Republicans love to claim that America's corporate taxes are the highest in the developed world. This is a lie. The marginal tax rates, up to 35%, are among the highest. The actual rates paid are a fraction of that. In fact, some of the most profitable companies in the world pay no federal taxes at all.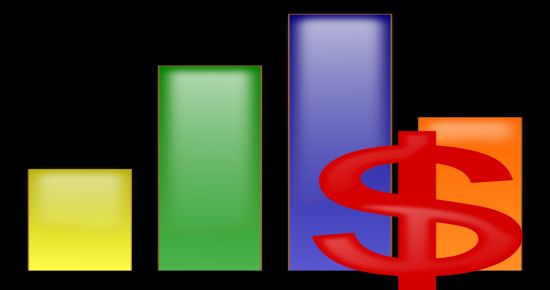 That's what a new analysis of 258 profitable Fortune 500 companies that earned more than $3.8 trillion in profits showed.

Although the top corporate rate is 35 percent, hardly any company actually pays that. The report, by the Institute on Taxation and Economic Policy, a left-leaning research group in Washington, found that 100 of them — nearly 40 percent — paid no taxes in at least one year between 2008 and 2015. Eighteen, including General Electric, International Paper, Priceline.com and PG&E, incurred a total federal income tax bill of less than zero over the entire eight-year period — meaning they received rebates. The institute used the companies' own regulatory filings to compute their tax rates.

Companies take advantage of an array of tax loopholes and aggressive strategies that enable them to legally avoid paying what they owe. The institute's report cites these examples:

Multinational corporations like Apple, Microsoft, Abbott Laboratories and Coca-Cola have ways of booking profits overseas, out of the reach of the Internal Revenue Service…

Citing evidence in the report, Senator Bernie Sanders, the Vermont independent, and Senator Brian Schatz, Democrat of Hawaii, introduced a bill on Thursday to eliminate tax loopholes that encourage companies to shift activities offshore. "The truth is that we have a rigged tax code that has essentially legalized tax dodging for large corporations," Senator Sanders said. "Offshore tax haven abuse has become so absurd that one five-story office building in the Cayman Islands is now the 'home' to more than 18,000 corporations."

Others, like American Electric Power, Con Ed and Comcast, qualified for accelerated depreciation, enabling them to write off most of the cost of equipment and machinery before it wore out.

Facebook, Aetna and Exxon Mobil, among others, saved billions in taxes by giving options to top executives to buy stock in the future at a discount. The companies then get to deduct their huge payouts as a loss. Facebook used excess tax benefits from stock options to reduce its federal and state taxes by $5.78 billion from 2010 to 2015, the institute found.
And this has all happened at a time when corporate profits have broken all previous global records. If you're looking for a reason why we run a perpetual federal deficit, this is a large part of the answer. In the 1950s, corporate taxes were about one-third of all federal revenue; today, it's under 10%. And the burden is then transferred to individual taxpayers.