Since the American Humanist Association began asking students to come forward if they are not allowed to refuse to say the pledge of allegiance in public schools, we've seen many such cases around the country. Finally, one bullying teacher has been fired over it.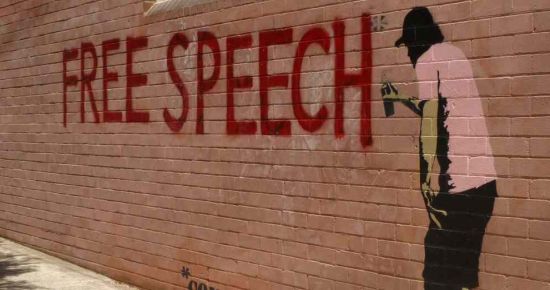 Porter Turner now says that two weeks ago, Ziebarth told her son, "If you want to drive with me, you have to stand for the Pledge of Allegiance."

"I brushed it off and let it go," she said, until Cooper came home from school and said the teacher "wouldn't let it go."

Ziebarth said, "I told him he can make a choice to sit, but as long as you choose to sit, you will not sit in my (drivers ed) vehicle. I did not tell him what to do."

Cooper's other friends drive with the teacher. When a group went out for behind-the-wheel training, Cooper asked if he also could go, his mother said.

The teacher reportedly told her son, "'You know what you have to do if you want to come with me,'" Porter Turner said.

"If my son didn't say anything to me, (the teacher) would have continued — and that's bullying," she said.

"He violated my son's First Amendment rights," she said.
This is the second such incident at the same school. The first teacher was not fired. Sounds like the administration is finally taking this seriously and sending a message that this kind of behavior will not be tolerated. And it's about damn time.