Remember when former CIA Director James Woolsey was an adviser to Trump during the campaign and a member of the transition team? He suddenly quit the team after a brief stint and now he tells a story to the Wall Street Journal with all kinds of dark implications for Trump and Michael Flynn.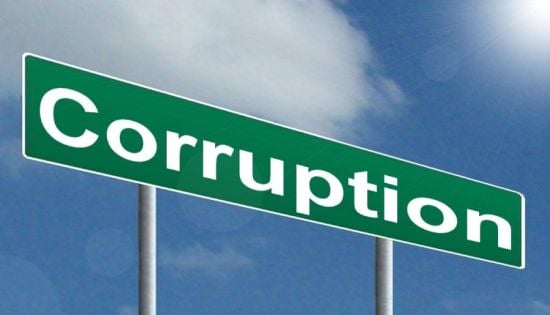 In September of last year, Woolsey was summoned to a meeting with Flynn, then a campaign adviser and later Trump's National Security Adviser in the White House until he was fired for lying about his conversations with the Russian ambassador, and two Turkish government ministers. And they wanted to hatch a plot:
The discussion late last summer involved ideas about how to get Fethullah Gulen, a cleric whom Turkey has accused of orchestrating last summer's failed military coup, to Turkey without going through the U.S. extradition legal process, according to Mr. Woolsey and those who were briefed.

Mr. Woolsey told The Wall Street Journal he arrived at the meeting in New York on Sept. 19 in the middle of the discussion and found the topic startling and the actions being discussed possibly illegal.

The Turkish ministers were interested in open-ended thinking on the subject, and the ideas were raised hypothetically, said the people who were briefed. The ministers in attendance included the son-in-law of Turkish President Recep Tayyip Erdogan and the country's foreign minister, foreign-lobbying disclosure documents show.

Mr. Woolsey said the idea was "a covert step in the dead of night to whisk this guy away." The discussion, he said, didn't include actual tactics for removing Mr. Gulen from his U.S. home. If specific plans had been discussed, Mr. Woolsey said, he would have spoken up and questioned their legality.
Now there are two key facts that can't be left out of the story. The first is that Flynn, while serving as a Trump adviser during the campaign and transition, was a paid foreign agent for the Turkish government, though he didn't register as one under federal law until after he was fired a few weeks ago. The second is that Trump himself has a clear vested interest in what happens in Turkey because he has been trying to get approval to build a huge Trump resort in that country, a multi-billion dollar project. He even
admitted
to that conflict of interest:
The first time Bannon asked Trump about U.S. foreign policy toward Turkey, Trump volunteered that he had business interests there.

"I have a little conflict of interest, because I have a major, major building in Istanbul," Trump said. "It's called Trump Towers. Two towers, instead of one. Not the usual one, it's two. And I've gotten to know Turkey very well."
And in fact, there are already signs that Turkish dictator Recep Tayyip Erdogan is pressuring Trump to extradite the cleric he wants so badly. When Trump actually mentioned his building project with a Turkish company during his first phone call with Erdogan, the Turkish strongman immediately had the owners of that company arrested. The message is clear: You want to build a resort in Turkey, you give us what we want. And now we know that his first National Security Adviser, simultaneously a paid foreign agent for that country, was working with Turkish officials on an illegal plot to kidnap the cleric. There isn't just a little smoke here to indicate a fire, there's enough smoke to make Snoop Dogg gag.