CNN has a bombshell report, which I somehow missed from nearly two weeks ago, that the FBI has a considerable amount of evidence that campaign aides for Donald Trump were in contact with Russian officials leading the interference in the election and were coordinating with them to release information about Hillary Clinton.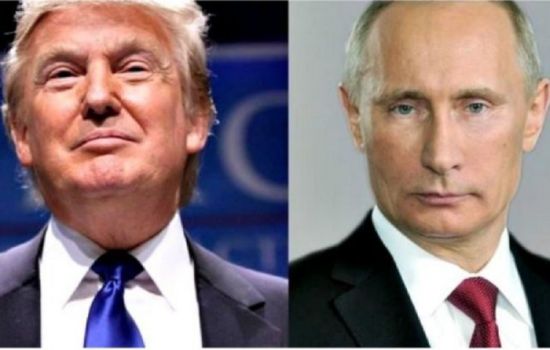 The FBI has information that indicates associates of President Donald Trump communicated with suspected Russian operatives to possibly coordinate the release of information damaging to Hillary Clinton's campaign, US officials told CNN.

This is partly what FBI Director James Comey was referring to when he made a bombshell announcement Monday before Congress that the FBI is investigating the Trump campaign's ties to Russia, according to one source.
The FBI is now reviewing that information, which includes human intelligence, travel, business and phone records and accounts of in-person meetings, according to those U.S. officials. The information is raising the suspicions of FBI counterintelligence investigators that the coordination may have taken place, though officials cautioned that the information was not conclusive and that the investigation is ongoing.

In his statement on Monday Comey said the FBI began looking into possible coordination between Trump campaign associates and suspected Russian operatives because the bureau had gathered "a credible allegation of wrongdoing or reasonable basis to believe an American may be acting as an agent of a foreign power."…

One law enforcement official said the information in hand suggests "people connected to the campaign were in contact and it appeared they were giving the thumbs up to release information when it was ready." But other U.S. officials who spoke to CNN say it's premature to draw that inference from the information gathered so far since it's largely circumstantial.

The FBI cannot yet prove that collusion took place, but the information suggesting collusion is now a large focus of the investigation, the officials said.
I've been saying all along that I doubt they'll find any smoking gun, but now I predict that there will be fairly compelling evidence of collusion, but nothing that proves that Trump himself was in on it, thus allowing him to survive but in an incredibly weakened position (on top of his already terrible approval ratings). He's likely to end up being a president without a constituency, given the divisions within the GOP, and with no standing with the public to get anything done.