As Donald Trump and his EPA Administrator, Scott Pruitt, go about tearing apart the environmental regulatory regime that protects public health, they are facing several lawsuits from states and environmental groups trying to stop them from doing so.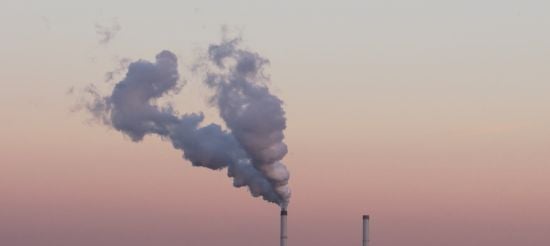 The first, filed the day after Trump released his executive order, was in response to the Interior Department's decision to restart the federal coal leasing process without concluding a review of the program begun by the Obama administration. In the lawsuit, a coalition of environmental groups, along with the Northern Cheyenne Tribe, challenged that decision, arguing that it will expose communities to pollution and lock in outdated coal subsidies without studying the program fully. The Northern Cheyenne Tribe also argued that they had not been properly consulted before the agency made its decision.

"Trump has upended a public process intended to stop taxpayer losses on coal mined from our public lands," Bill Corcoran, western regional campaign director for Sierra Club's Beyond Coal campaign, said in a statement. "Trump is embracing a broken system that sells America's public lands for pennies on the dollar to coal companies that have reaped fat profits ruining our land and water."

The second lawsuit, filed on Thursday, was in response to the State Department's decision to grant a presidential permit to TransCanada, allowing it to build the Keystone XL pipeline across the U.S.-Canada border.

The pipeline, long opposed by environmentalists and landowners, was resurrected by Trump in late January when he issued a presidential memorandum directing the State Department to issue a permit within a 60-day time frame.
Placing such a tight time constraint on the decision, however, forced the agency to rely on an environmental study from 2014. And a coalition of environmental groups are challenging that decision in court, arguing that relying on an old environmental study is a violation of the National Environmental Policy Act…

More legal challenges await the Trump administration as early as next week. On Tuesday, the Department of Justice asked the D.C. circuit court to suspend judgement in the pending lawsuit against the Clean Power Plan, the Obama administration's signature domestic climate regulation aimed at reducing greenhouse gas emissions from the electricity sector. Twenty-six states had sued to stop the plan, while eighteen states plus the District of Columbia and a handful of cities had intervened to counter the lawsuit. Already, those intervenors have stated that they plan to challenge the Department of Justice's request, arguing that the case is all but decided and that the court's ruling could provide useful information to the Trump administration in rewriting the rule.
The goal is not necessarily to win those suits, though that would be nice. The goal is really to delay the dismantling of those environmental regulations until after the 2020 presidential election to prevent Trump from going through with it.