For the second time, a federal judge in Texas has struck down a photo ID law in Texas passed in 2001. The judge had already struck it down once, but the appeals court remanded it back to her and instructed her to reconsider without the weight of historical evidence. She did that and reached the same conclusion.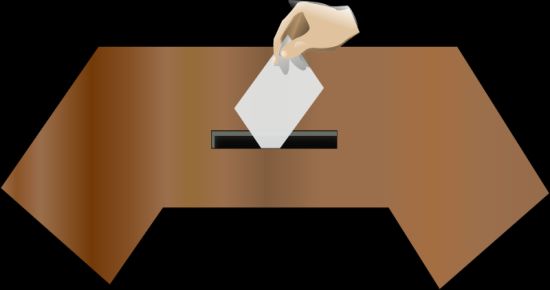 A federal judge ruled on Monday that the voter identification law the Texas Legislature passed in 2011 was enacted with the intent to discriminate against black and Hispanic voters, raising the possibility that the state's election procedures could be put back under federal oversight.

In a long-running case over the legality of one of the toughest voter ID laws in the country, the judge found that the law violated the federal Voting Rights Act.

The judge, Nelva Gonzales Ramos of the United States District Court for the Southern District of Texas, had made a similar ruling in 2014, but after Texas appealed her decision, a federal appellate court instructed her to review the issue once more.

The appeals court — the United States Court of Appeals for the Fifth Circuit, in New Orleans — found that Judge Ramos had relied too heavily on Texas' history of discriminatory voting measures and other evidence it labeled "infirm" and asked her to reweigh the question of discriminatory intent…

Judge Ramos acknowledged the difficulty of pinning down the Legislature's motives. She wrote of considering "all available direct and circumstantial evidence of intent" rather than trying to "discern the motivations of particular legislators." The judge highlighted attempts by Democrats to blunt the racial impact of the law, known as Senate Bill 14, through amendments that were ultimately rejected, including allowing additional types of photo identification. "Many categories of acceptable photo IDs permitted by other states were omitted from the Texas bill," she wrote.

Kristen Clarke, the president and executive director of the Lawyers' Committee for Civil Rights Under Law, which represented some of the plaintiffs, said the ruling on Monday marked the fifth time that a court found that the law had a discriminatory purpose or effect.

Judge Ramos's decision, she said, "should sound the death knell for burdensome voter ID requirements in Texas and across the country."
But it won't. The Republicans have to keep passing laws like this because it is crucial for them to remain competitive in states that are evolving from red to blue, including Texas, where the growing number of Latino citizens is making a state that was once a given for the GOP into one where Democrats may be able to flip in the next couple election cycles. That's true of several other states as well, most of them in the South. So they certainly aren't going to stop and the Supreme Court's eventual ruling on this or a similar case is a complete mystery.