In one of the hundreds of lawsuits that have been filed against Donald Trump for refusing to pay contractors on his building projects, a court of appeals has rejected his attempt to void a lower court ruling in favor of a paint contractor who is owed more than $300,000.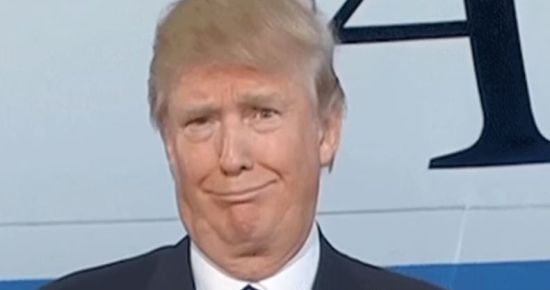 In July, Miami-Dade Circuit Court Judge Jorge Cueto ruled in favor of The Paint Stop, which claimed it was still owed $32,535.87 for paint used during the renovation of the resort's lodges. Donald Trump bought the resort in 2012 and renovated the golf courses and hotel over the next two years. Cueto also ruled that Trump's company, Trump Endeavor 12, owed The Paint Stop's $282,949.91 in attorney's fees…

"…we hold that the trial court correctly determined that Paint Spot substantially complied with the provisions of section 713.06(2)(a), (b), and (c), and that Paint Spot strictly complied with the time requirements of subsection (2)(a). We further hold that Trump failed to establish that it was adversely affected by the error contained in the NTO. We also affirm the final judgment awarding attorney's fees."
We have a president who is still being sued because he screws over hard-working contractors and then tries to get out of it on legal technicalities. That's absolutely embarrassing. He's a two-bit con artist. And that's about all he is.