A Pakistani college student who wrote under the name The Humanist online was murdered by a mob of his fellow students for "blasphemy" while the police stood by and watched. If it feels like you've heard this story a thousand times, you likely have.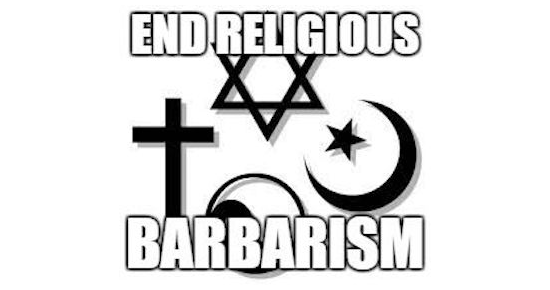 Mashal Khan was a student at Abdul Wali Khan University in Khyber Pakhtunkhwa province, Pakistan, studying under the Journalism and Mass Communication department.

According to Pakistani media, a large group of students were involved in the attack today after Khan was accused of posting "blasphemous" content online.

Khan was reportedly shot in the head and then beaten with sticks. There is video footage on social media showing his lifeless body being attacked…

Police are said to have been present during the attack, and had been on alert specifically because of the "blasphemy" accusation. However, a police spokesperson said there were too many attackers for them to intervene! Between 15 and 35 students have been arrested.

Khan called himself "The Humanist" on his Facebook page. Several 'liberals' and atheists have been arrested or "disappeared" since the start of the year in Pakistan, during a period of widespread public hysteria about "blasphemous" content, and a High Court judge orchestrating an crackdown against "blasphemy" on social media.
And the tragic play continues, featuring gruesome murders by barbarians in the name of Allah and governments that mostly look the other way.