After promising to "drain the swamp" in Washington of "special interests" (most meaningless phrase in politics) using the government for personal gain. Since then, he's done the bidding of big business at every turn and is bringing lobbyists into the government in large numbers.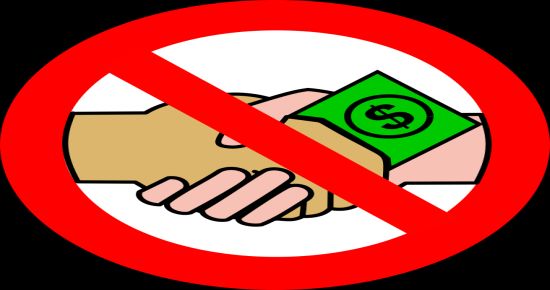 President Trump has stocked his administration with a small army of former lobbyists and corporate consultants who are now in the vanguard of the effort to roll back government regulations at the agencies they once sought to influence, according to an analysis of government records by the New York Times in collaboration with ProPublica.

The Times adds new details to our previous reporting on Trump's weakening of ethics rules and former lobbyists working on regulations they opposed on behalf of private clients just months ago…

One striking case involves Michael Catanzaro, an appointee on the National Economic Council whose portfolio includes energy and environmental issues. Catanzaro was formerly a lobbyist for oil and coal companies that strenuously opposed the Obama administration's clean power regulation. Three industry sources told the Times that Catanzaro is now working on that same issue in the Trump administration.

Even under Trump's weakened ethics rules, former lobbyists like Catanzaro are not supposed to work on issues that they formerly had lobbied on.

Still, under Trump's executive order, he can issue waivers at any time to staffers, Catanzaro included, for any reason, and never disclose it.

Even the federal government's top ethics official, Walter Shaub, who runs the Office of Government Ethics, is being kept in the dark.

"There's no transparency, and I have no idea how many waivers have been issued," Shaub told the Times.

The Times adds more:

A White House spokeswoman, Sarah H. Sanders, declined repeated requests by The Times to speak with Stefan C. Passantino, the White House lawyer in charge of the ethics policy. Instead, the White House provided a written statement that did not address any of the specific questions about potential violations The Times had identified.

"The White House takes its ethics pledge and federal conflict of interest rules very seriously," the statement said. "The White House requires all of its employees to work closely with ethics counsel to ensure compliance and has aggressively required employees to recuse or divest where the law requires."…

Walter M. Shaub Jr. is director of the Office of Government Ethics, which advises federal agencies to help them and their employees — including the White House — comply with federal ethics laws, such as a prohibition on using a government post to personally profit.

He said that Mr. Trump's own ethics executive order in late January eliminated a requirement, first adopted by President Barack Obama, that executive branch appointees not accept jobs in agencies they recently lobbied. That weakened standards applying to approximately 4,000 executive branch hires.

Mr. Trump also made it easier for former lobbyists in the government to get waivers that would let them take up matters that could benefit former clients.

During the Obama administration, these waivers were given only under a narrow set of circumstances, and had to be filed and explained in an annual report for public inspection, Mr. Shaub said. The waivers were also previously posted on the Government Ethics website. None have been posted since Mr. Trump became president, as sharing them is no longer required.

"There's no transparency, and I have no idea how many waivers have been issued," Mr. Shaub said in an interview, adding that he could not comment on any individual matter until a complaint had been filed and investigated.

The granting of such waivers, he said, has become "a political decision, which means career government ethics officials should not get involved in waivers under the new executive order."

And this from a man who criticized Obama for his lack of transparency, yet just reversed the policy of releasing visitor logs so the public could know if the president or his close advisers were meeting with lobbyists and others with a clear stake in public policy. And a man whose big selling point was that he was rich so he would not be beholden to big corporations and the wealthy. Yet you'd be hard-pressed to name a single thing he's done since taking office that wasn't what moneyed interests would want him to to in order to make him more money.