The Appignani Humanist Legal Center successfully got crosses removed from an elementary school classroom in Texas without having to file a lawsuit. After sending a letter to the school, they apparently realized that they had no legal case and removed the crosses.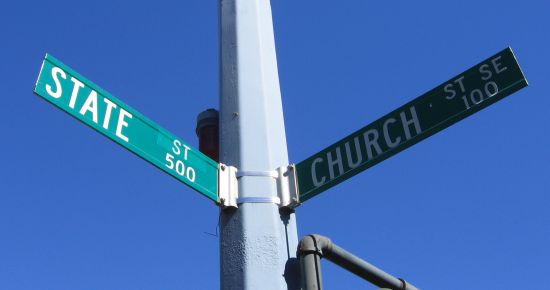 The American Humanist Association (AHA) successfully had two Christian crosses removed that were displayed in an elementary school in Quanah, Texas. In February, the AHA's Appignani Humanist Legal Center was notified by a concerned parent that her child's teacher was displaying two prominent Christian crosses in a public school classroom. The AHA promptly sent the school district a letter demanding that the religious iconography be removed, as it violates the Establishment Clause of the First Amendment.

In response, the school district confirmed on Friday that the crosses have been removed. The AHA, however, will continue to ensure that all public school classrooms are religiously neutral.

"Supreme Court precedent is clear that public schools cannot endorse religion in the classroom, especially when impressionable young children are involved," said Monica Miller, senior counsel for the Appignani Humanist Legal Center.
And it wasn't just crosses. This 4th grade teacher was using her classroom to proselytize her students in a number of ways. In the classroom were large posters saying things like "Listen well…PRAY often…Love always" and "LET YOUR FAITH BE BIGGER THAN YOUR FEAR." The parent had already contacted the administration about the signs, but the school took no action until the AHA got involved. Great work, Monica and David Niose.