Former Trump campaign manager Corey Lewandowski, who was in so over his head he might as well have been standing in the Marianas Trench, has been ousted from the lobbying firm he co-founded after reports that he was selling access to his former boss to clients. He claims he's the victim.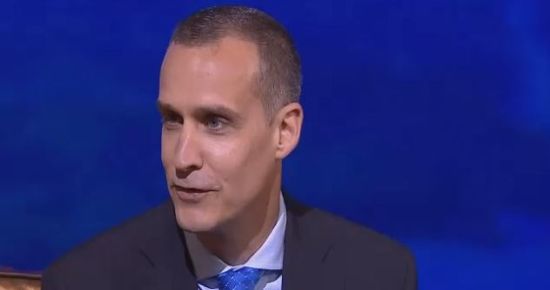 Donald Trump's former campaign manager Corey Lewandowski is leaving Avenue Strategies, blaming his partner and others at the firm for using his name without his authorization while trying to woo foreign clients.

"The most important thing is my reputation, and I've worked really hard in the face of adversity to try to be successful," Lewandowski told Bloomberg News. Wednesday, it was revealed "Avenue Strategies"—which Lewandowski co-founded after the 2016 election—offered to lobby for the Venezuelan government-backed oil company Citgo. Sources told Politico "Avenue" was "brought on to help provide access to the Trump administration."

"I know I have a giant target on my back. People want to see me fail," Lewandowski said, insisting that deal was made with Citgo after he lost control of the company he founded.

"I have a great relationship with these guys," Lewandowski said of the firm. "This is not about personalities. This is about me being able to make all the decisions that are best for me and the people I'm trying to help."
If your reputation was really the most important thing to you, you would never have gone to work for Trump. You were a bit player in politics to that point and you cashed in on those connections from the moment you were replaced by Paul Manafort. Oh well, at least you've still got some of that CNN money coming in for some inexplicable reason.