The Center for Climate Security, made up of retired generals, admirals and national security professionals, has sent letters to Sec. of Defense James Mattis and Sec. of State Rex Tillerson urging them to press Trump for strong action to arrest the rate of climate change.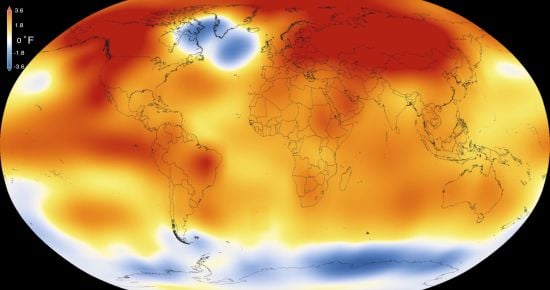 The Center for Climate and Security (CCS), a policy institute with an Advisory Board of retired senior military officers and national security experts, today released two companion letters, one to Secretary of State Rex Tillerson and the other to Secretary of Defense James Mattis, encouraging them both to lead on addressing the security implications of climate change, and to work together in that effort. The letters were signed by a bipartisan group of senior retired military officers and national security officials with significant experience across Republican and Democratic Administrations (some of whom served directly with Secretary Mattis in the past). The letters come at a critical time, as the current Administration begins to plot its international engagement strategy on this important security challenge.

In the letter to Secretary Tillerson, the signatories call on him to show leadership in "all important international forums where climate risks are being discussed and addressed." The full excerpt:

"As Secretary Mattis himself recently stated, '…climate change is a challenge that requires a broader, whole-of government response.' The State Department's role in that whole of government response will be crucial in the days, months and years ahead. That role includes acting as a leader on the issue among the international community – not least as that leadership can aid us in advancing our other vital security interests. That includes leadership in all important international forums where climate risks are being discussed and addressed."

The letter to Secretary Mattis applauds his recent leadership on the issue as demonstrated in his answers to the Senate Armed Service's Committee's Questions for the Record, while also encouraging him to work with Secretary Tillerson on combating these risks on the international stage.
Mattis has long led the charge on this at the Pentagon. And even Tillerson, who was CEO of Exxon/Mobil before being nominated by Trump, has acknowledged that climate change is real. But Trump is now considering whether to withdraw from the Paris accords, which would deliver a devastating blow to international efforts to address the problem. Bannon and his anti-environmental head of the EPA, Scott Pruitt, are urging him to pull out of the agreement, while others in the administration want us to live up to our commitments to reduce the use of fossil fuels. Given Trump's record so far on environmental issues, it's difficult to remain hopeful.