Donald Trump's war on competence continues apace. He has now decided to put his daughter Ivanka in charge of reviewing federal policy on climate change. That's probably a good thing in terms of whether Trump will pull out of the Paris accords, but why on earth would anyone think she's qualified to do that?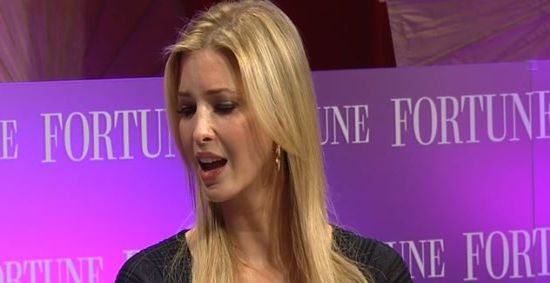 Ivanka Trump will head a review of US climate change policy even as President Donald Trump considers pulling the US out of a global emissions-cutting deal.

The United States says it it will continue attending United Nations climate change meetings next week in Bonn, Germany next week, but Trump's advisers will meet Tuesday to discuss what to do about the global pact known as the Paris agreement, officials said.

The conflicting signals suggested the administration was trying to keep its options open while Trump decides whether to withdraw, a move the international community would strongly oppose.

Though Trump's inclination has been to leave the agreement, he's allowed his daughter, White House adviser Ivanka Trump, to set up an extensive review process, a senior administration official said. The goal is to ensure Trump receives information from both government experts and the private sector before a making a decision.
Ivanka is a former model turned jewelry and clothing seller. She has zero experience in public policy or science in general, much less climate science specifically. Trump could literally have picked a random person off the street and they might well be better qualified than her for that task. The same is true of her husband, who seems to be Trump's point person on virtually everything. Jared Kushner also has zero experience in public policy, zero experience in foreign policy or diplomacy, yet Trump has him working on solving the Israeli-Palestinian problem (and about a dozen other things he isn't qualified to do).
On the one hand, it's a good thing that Jared and Ivanka are in a position to influence Trump because they are far more reasonable and moderate than the far-right alternative of Steve Bannon and his people. But they simply aren't qualified, and neither is Bannon. And it's just another example of conservative rejection of expertise, intellect and experience. In the long run, that's a very bad thing.