Curtis Ellis, a former Worldnetdaily columnist, is already working for the Trump administration on the Labor Department transition, but now he's a leading candidate to take one of the top jobs in that agency himself, according to Bloomberg's BNA.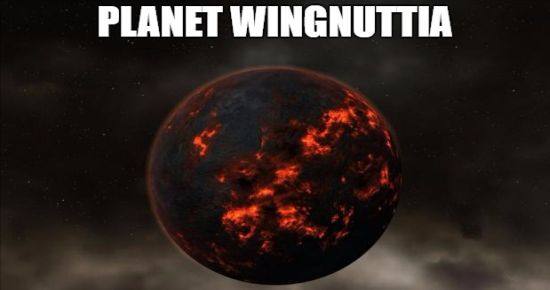 Curtis Ellis, a Trump adviser who accused Democrats of plotting the "liquidation of white, blue-collar working families," is a finalist to become the Labor Department's top diplomat, sources briefed on the matter tell Bloomberg BNA.

Ellis—who has written for controversial conservative publications and is aligned with White House adviser Steve Bannon—has emerged as one of two contenders to run the DOL's Bureau of International Labor Affairs (ILAB), said the sources, who spoke on condition of anonymity. The little-known deputy undersecretary position at ILAB is considered an essential piece of the White House push to restore U.S. manufacturing jobs by cracking down on labor abuses overseas.

Ellis is currently part of the Labor Department's beachhead team and is overseeing the department's trade policy. He has already been attending ILAB meetings and representing the bureau to foreign governments as a temporary political appointee.

Ellis has a lengthy public record espousing protectionist and anti-Obama trade agenda views on WorldNetDaily, a website known for publishing stories questioning former President Barack Obama's citizenship. A loyal media surrogate on the Donald Trump presidential campaign, Ellis wrote a column in 2015 titled, "legal immigration threatens our society."

Sources told Bloomberg BNA that Ellis and former ILAB official Martha Newton are finalists for the deputy undersecretary for international affairs position. Ellis's possible appointment is causing significant concern for some labor and human rights advocates, as well as Labor Department workers.
Right Wing Watch
runs down
some of his deranged views:
Ellis has written in the past that Democrats are trying to literally exterminate white workers as part of "the radical left's ethnic cleansing of America," likened Democratic policies to those of Pol Pot, and compared Barack Obama's economic agenda to Joseph Stalin's liquidation of the kulaks.

Along with WorldNetDaily, Ellis also has ties to Breitbart, the outlet formerly run by Trump's chief strategist Stephen Bannon.

In an interview last year with "Trunews" host Rick Wiles, Ellis reflected many of Bannon's ultranationalist views and Trump's love of Vladimir Putin, and expressed his view that a group of satanic elites is intent on gaining world domination.

Multinational elites, Ellis said, want to create "global tyranny where a small cabal of anonymous, hidden elites rule the world."

Ellis added that this secret global cabal is a "Luciferian" and "satanic" group that elevates materialism over the spiritual world, pointing to the installation of a replica of the Arch of Baal, which was destroyed by ISIS, in New York.

"ISIS, they did destroy the archway to the temple of Baal," Wiles said. "I guess if there's any redeeming value to ISIS, I guess you can credit them for bringing down the Temple of Baal."
That guy shouldn't be running the night shift at a Dairy Queen, much less part of a federal agency.