As the DOJ interviews potential replacements for James Comey as FBI Director, his buddies Alex Jones and Roger Stone think they have the perfect choice: Fox News host Jeanine Pirro, a former county judge in New York. Because she's a "dark-skinned hottie."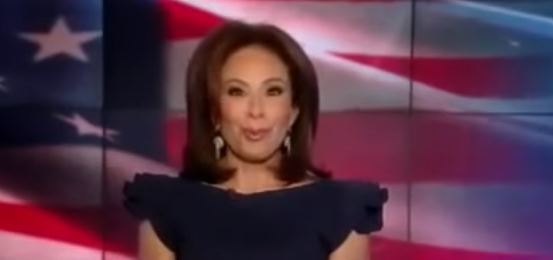 During a May 3 appearance on Jones' program, Stone said that Fox News host Jeanine Pirro is "a great patriot" who "should be the FBI director in this administration."

While hosting the March 8 edition of The Alex Jones Show (with guest John Kiriakou), Stone said, "Comey has worn out his credibly. He has no more public credibility. It is time for Donald Trump to make Judge Jeanine Pirro the head of the FBI."
That was before Comey was fired. Here's Alex Jones yesterday:
EDWARD GROUP: Who do you think the new FBI director's going to be?

ALEX JONES (HOST): Well, I knew days ago that the list being circulated by Fox News and stuff, Trump doesn't like any of them. He liked Trey Gowdy some but that was about it, and Gowdy's off the list. So a certain female judge that's on Fox News is who Trump really likes.

GROUP: Oh, yeah, that would be nice.

[CROSSTALK]

JONES: Put a bunch of really smart, super good-looking, dark-haired, dark-skinned hotties on there. I think that's the answer. Just put all in charge.
Oh look, sexism from Alex Jones. The odds of that are about 1:1.