The Daily Beast has a bizarre report that says two things. First, that Trump talked Michael Flynn into being his first National Security Advisor, a job he did not want. Second, that he wants to bring Flynn back if the investigation of him doesn't turn up anything.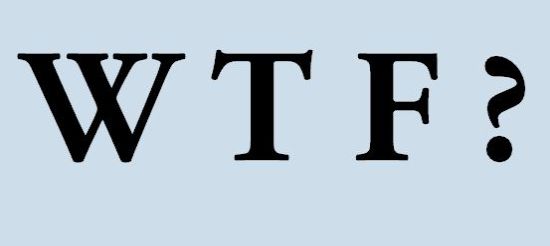 President Donald Trump pressured a "reluctant" Michael Flynn into accepting a job as the White House's top national security official even after Flynn warned the president that he was under investigation over undisclosed lobbying on behalf of a foreign government, The Daily Beast has learned.

The president's continued loyalty to his ousted former aide is so strong, in fact, that the two have remained in touch despite the potential that their communication could be portrayed as White House interference in a federal investigation.

Now both men could pay a huge price for it.

"He did not want to be national security adviser," Michael Ledeen, a friend of the retired Army general, told The Daily Beast on Thursday. "He didn't want to be in the government. He wanted to go back to private life."

"But Trump insisted on it," said historian Ledeen, co-author of Flynn's 2016 book The Field of Fight, their manifesto for defeating Islamic militancy. "He likes him, he trusted him, he was comfortable with him," he said.
Two unnamed sources in the White House confirmed Flynn's reluctance. But that's not the really surprising part of the report:
But Trump doesn't just hope that Flynn will beat the rap. Several sources close to Flynn and to the administration tell The Daily Beast that Trump has expressed his hopes that a resolution of the FBI's investigation in Flynn's favor might allow Flynn to rejoin the White House in some capacity—a scenario some of Trump's closest advisers in and outside the West Wing have assured him absolutely should not happen.

Those sources said Trump didn't believe Flynn should be under investigation in the first place.

"Trump feels really, really, really bad about firing him, and he genuinely thinks if the investigation is over Flynn can come back," said one White House official.

One former FBI official and a second government official said Trump thought he owed Flynn for how things ended up and was determined to clear Flynn's name and bring him back to the White House.
If that's true, it's craven and weird even for Trump. Regardless of whether he colluded with Russia during the campaign, we know that he was lobbying on behalf of Turkey without registering as a foreign lobbyist. We know that he was using his position of influence on behalf of Turkish dictator Erdogan. There's no way in hell he should be allowed anywhere near the White House.