Less than 24 hours after Donald Trump took part in a hilariously ridiculous ceremony in Saudi Arabia in which he laid his hands on a glowing orb along with the Saudi King Salman and Egyptian strongman Sisi, a sinkhole opened in front of his Mar-a-Lago resort.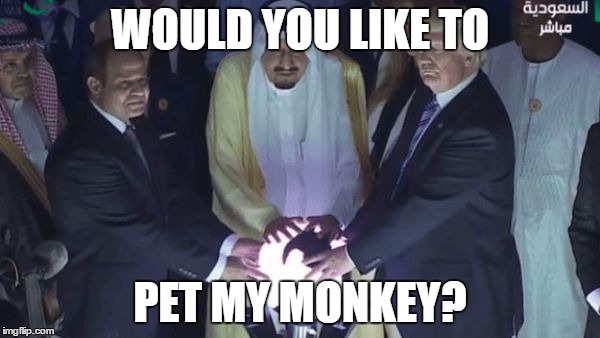 A 4′ x 4′ sinkhole has formed on Southern Boulevard directly in front of Mar-a-Lago. It appears to be in the vicinity of the newly installed water main. West Palm Beach Utilities distribution crews have secured the area and will most likely need to do some exploratory excavation today. One lane is closed but the road remains open. Please pay attention to signs.
Clearly this was some sort of Satanic ritual that summoned the Dark One, who is now emerging from hell to pay his respects to Trump. Imagine what Alex Jones would be saying about that ceremony if it involved anyone other than Donald Trump.