Donald Trump, always eager to brag even when — perhaps especially when — there's nothing to brag about, told a lie to the other world leaders at the G7 summit this week, claiming to have won several environmental awards that he did not, in fact, win.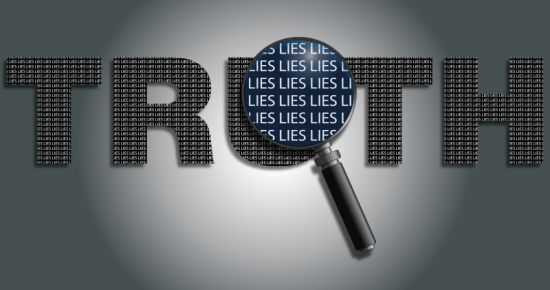 Some of Trump's counterparts are prioritizing climate here, well aware that pulling the United States out of the Paris agreement has been the subject of considerable debate within Trump's administration, dividing the nationalists and globalists who battle to have the president's ear. Cohn, for instance, has been among those urging Trump to stay in the agreement.

Cohn said that Trump did not want his G-7 partners to think he did not care about the environment, so the president told them, "The environment is very, very important to me, Donald Trump."

Trump also told his counterparts that he has won environmental awards in the past, Cohn said. The Washington Post's Fact Checker has found no evidence of any such awards — aside from one issued by a golf association for his New Jersey golf course — and environmentalists have strongly criticized many of his real estate projects over the years.
Yes, this lie was already factchecked months ago. It's a lie he's been telling for years. Back in January he told a group of business leaders, "I'm a very big person when it comes to the environment. I have received awards on the environment." And during the campaign he said, "I've won many environmental awards, by the way. I've actually been called an environmentalist, if you can believe that." I don't believe that. And no one else should either.
In fact, the opposite is true. He has been widely criticized for terrible environmental practices at his golf courses over the years and has been cited by environmental agencies as well.
The only award that Henderson found was the 2007 Metropolitan Golf Association Club Environmental Award, given to the Trump National Golf Club in Bedminster, N.J. The award honors a Metropolitan Golf Association member who "has demonstrated environmental stewardship through golf course maintenance, construction, education and research."

But in 2011, the New Jersey Department of Environmental Protection cited the golf course for a series of environmental violations.

The White House pointed us to "Donald J. Trump: An Environmental Hero," a 90-page book self-published by Edward Russo, Trump's longtime environmental consultant who oversaw most of the environmental work on Trump's golf courses. A White House spokesman told us the book "lists the environmental awards President Trump has received."

The book does not list any environmental awards. (It does mention awards that Russo believes Trump should have received.) The only award it mentions is one supposedly from the New Jersey Audubon Society: "New Jersey Audubon offered to recognize the work that was done at Trump National Bedminster — but not with an award to Donald, just to 'Trump National.' That wasn't right," Russo wrote.

But New Jersey Audubon rejected Russo's claim: "NJ Audubon never presented an award to Donald Trump, Trump National nor any of its employees, nor did NJ Audubon apply for one on his behalf," spokesman Jonathan Jaffe said.
The Post awarded Trump Four Pinocchios for that lie, but as usual that does not stop him from repeating it.