In 2008, John McCain rejected the endorsement of televangelist con man John Hagee because he said that God sent Hitler to kill the Jews. But Mike Pence is going to speak at a conference put on by Hagee's pro-Israel organization, Christians United for Israel.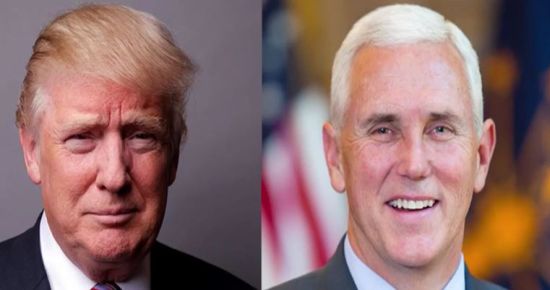 John Hagee announced today that Vice President Mike Pence will address Christians United for Israel, a group Hagee founded and chairs, at its annual gathering in Washington, D.C., in July.

Hagee, the pastor of a Texas megachurch and an outspoken figure on the Religious Right, was a vocal supporter of the Trump-Pence ticket. Pence has acted as the chief emissary of the Trump White House to the president's Religious Right supporters, addressing events hosted by a number of Religious Right groups, including March for Life and the Susan B. Anthony List…

Hagee has also claimed that the Roman Catholic Church is an "Antichrist," "false cult system," and "The Great Whore"; blamed homosexuality for Hurricane Katrina; and said that God was punishing America for Barack Obama's Mideast policies with civil unrest, terrorist attacks, and the Ebola virus.

Now, Hagee will be greeting the vice president of the United States on the stage of his group's annual conference.
There is no extreme too extreme for these people.