Reuters reports that newly named Special Counsel Robert Mueller is already expanding the scope of his investigation into the Trump campaign and possible Russian collusion during the election to include Michael Flynn's undisclosed financial relationship with the government of Turkey.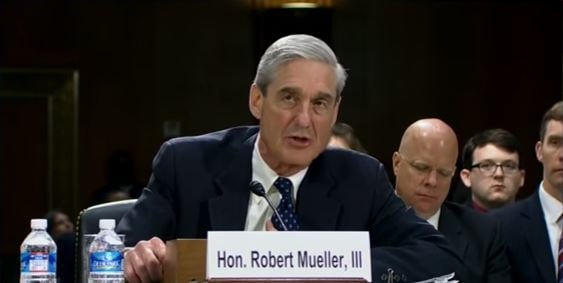 Robert Mueller, the special counsel investigating possible ties between the Trump election campaign and Russia, is expanding his probe to include a grand jury investigation into former national security adviser Michael Flynn, three sources told Reuters.

The move means Mueller's politically charged inquiry will now look into Flynn's paid work as a lobbyist for a Turkish businessman in 2016, in addition to contacts between Russian officials and Flynn and other Trump associates during and after the Nov. 8 presidential election.

Federal prosecutors in Virginia are investigating a deal between Flynn and Turkish businessman Ekim Alptekin as part of a grand jury criminal probe, according to a subpoena seen by Reuters.

Alptekin's company, Netherlands-based Inovo BV, paid Flynn's consultancy $530,000 between September and November to produce a documentary and research on Fethullah Gulen, an exiled Turkish cleric living in the United States. Turkish President Tayyip Erdogan blames Gulen for a failed coup last July.

Alptekin, an ally of Erdogan, told Reuters he hired Flynn to provide research on how Gulen is "poisoning the atmosphere" between Turkey and the United States.
I wonder if there's any relationship between Alptekin and Trump's twin tower resort in Turkey, which Erdogan has been using as leverage over him. During the election, Trump actually admitted to having a conflict of interest in Turkey because of that pending development. At one point, Erdogan actually had Trump's business partners in Turkey arrested, though I don't know what has happened since then.
Either way, they may well be able to nail Flynn for failing to disclose that relationship. He violated the Foreign Agent Registration Act by not registering as a lobbyist while he was simultaneously serving as a Trump adviser and transition official.