No matter how many times wingnuts claim that Muslim terrorists and the American left are in cohoots, they show time and time again that it's the two religious ideologies that are in alignment. Now the Christian right is blaming Ariana Grande for the terror attack on her concert. Here's David Whitney: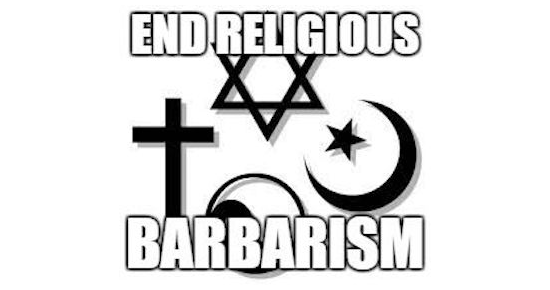 "It appears this Ariana is like the Pied Piper of Hamelin, leading a whole generation of young people, and indeed some very young people, to a very dangerous place," he said, adding that Grande is "indeed a dangerous woman."

"What is not surprising," he continued, "is that she is wildly successful, famous and rich because people who make a pact with the devil and sell themselves to Satan, he often rewards them with riches and fame and power."

"This dangerous woman is promoting every form of immorality and indeed she is promoting satanism by her music and by her lyrics and by her gyrations," Whitney said. "So while we can measure accurately the damage that the suicide bomber accomplished—we can count the body bags, we can read the list of those in the hospital recovering from their injuries that the suicide bomber caused—it is far more difficult to measure the damage done by this dangerous woman. Exactly how many souls has she led down the path of destruction?"
I wouldn't know an Ariana Grande song if I heard one, nor could I possibly care any less what her private life or religious views are. But as far as I can tell, she's not a Christian fascist like Whitney, who is a genuine theocrat. But he has company in con artist Jim Bakker:
What was the name of that concert? 'Dangerous Woman concert.' If we could tell you what we know—and we don't have time today—but we're going to talk about some of those things, they literally invited these kinds of things to happen. They almost cursed themselves with this concert. I tell you what, God's not going to put up with mockery. 'Be not deceived, God is not mocked.'
Change "God" to "Allah" and that statement could have been made by any ISIS member upset about women getting all uppity.