Vice President Mike Pence has hired a private lawyer to represent him in the ongoing Russia investigations, which is a smart move on his part. And as Politico notes, this sends a message to the White House staff that they should ignore Trump's private lawyer, Marc Kasowitz.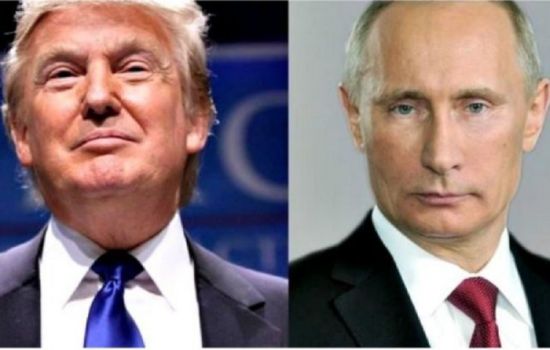 Vice President Mike Pence, a likely witness as the investigation focuses on Trump's firings of both White House national security adviser Michael Flynn and FBI Director James Comey, made the most public break yet in Trump's innermost circle this week by confirming he's retained a prominent Virginia GOP attorney to represent him.

"Pence hiring a lawyer tells the White House staff two things: They're all potential witnesses in this investigation and don't listen to Marc Kasowitz," said Adam Goldberg, a former Clinton White House crisis communications official.

The president is no stranger to civil suits from his years in the Trump Organization, but veterans of past Washington scandals and attorneys close to the case cautioned that a special counsel investigation is very different. In this instance, the president's personal attorney has a clear conflict of interest and can't legally represent White House aides, so any staff who follow his suggestion are vulnerable if they get swept up in the rapidly expanding special counsel and congressional investigations.

"I just worry staffers in the White House will feel that it's a test of their loyalty to Trump whether they're willing to follow Kasowitz's wishes. That could be very dangerous to them," said William Jeffress, a white-collar attorney who represented Vice President Dick Cheney's chief of staff, I. Lewis "Scooter" Libby, in the CIA leak investigation. "I kind of feel sorry for them in a way."…

Even those who think Kasowitz means well have their doubts. "If you're not a lawyer and you don't know lawyers you're going to think Kasowitz is giving you good advice," said Lanny Davis, a former senior Clinton White House adviser. "There's not a single lawyer who'd not be worried about having a lawyer say you don't need a lawyer. I'm sure Kasowitz doesn't think it's a conflict. I'm sure he believes he can give everyone good advice. He'd say our interests are all in alignment here. No, they're not."

Personal attorneys representing White House staffers were flummoxed after The New York Times reported last week that Kasowitz had suggested the Trump staffers didn't yet need to hire their own lawyers.

"I think he's on very thin ice advising folks who are not his clients whether or not they need counsel," said an attorney close to the Russia probe. "That's certainly not something that I or any other experienced white-collar practitioner would do in similar circumstances."
Kasowitz telling the White House staff that they didn't need to have their own lawyers was a massive breach of legal ethics. He does not represent them, he represents Trump, so he should not be giving them legal advice. And he especially should not have given them that legal advice. What he did was essentially commit legal malpractice. If Trump is smart, he'll ignore Kasowitz and pay much more attention to John Dowd, an attorney he just hired. Dowd is far smarter, more experienced and more ethical. Of course, that almost guarantees that Trump won't listen to him.