It's been almost exactly seven years since the Lakehead Pipeline 6B burst, sending more than a million gallons of oil into the Kalamazoo River, and now there is a bipartisan push to close down Lakehead Line Five, which goes under the Mackinac Bridge and is more than 60 years old.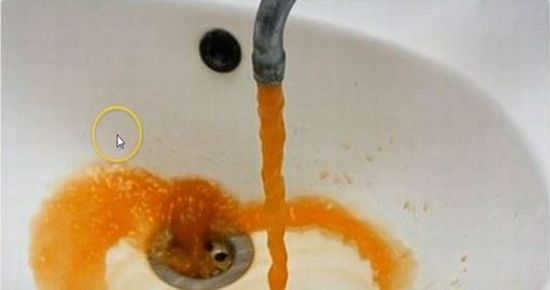 Leading the charge is a coalition of activists, businesses, residents and, increasingly, some strange-bedfellows politicians. Their voices are bipartisan, their motivations intensely personal, with officeholders who may agree on little else invoking intimate connections with Michigan's lakes and streams in challenging Enbridge.

Lawmakers speaking out against Line 5 now include state Sen. Rick Jones, R-Grand Ledge, a conservative once in the crosshairs of environmental activists but now lauded by them as a legislative star. His mother-in-law lost her home in the Kalamazoo spill.

They include U.S. Rep. Dave Trott, R-Birmingham, a Trump acolyte with an environmental rating in the low single digits by the national League of Conservation Voters, who joined this year with Rep. Debbie Dingell, a stalwart Democrat from Dearborn, on legislation to tighten oversight of Great Lakes pipelines.

They include state Sen. Mike Kowall, R-White Lake, the majority floor leader, who the Michigan chapter of the Sierra Club once put on its list of "Pollution Promoters." Kowall told Bridge "the Great Lakes is part of our DNA," and has called for the shutdown of Line 5.

They include U.S. Senators Gary Peters and Debbie Stabenow, progressive Democrats, but also former U.S. Rep. Candice Miller, a Republican who returned to local politics last year to improve conditions along Lake St. Clair, where she was raised on the water.

"The issue is so significant that it's important to let Enbridge know that other eyes are looking at this," said Trott. "The more scrutiny, the more Enbridge is going to have to raise its game."
Investigators have already released a detailed report on the risks of leaks into the Great Lakes from the pipeline, and now a second report is coming out that looks at alternative ways to transport oil from the Pacific Northwest to Midwest refineries with lower risks. That could spur legislation that would fix the problem, but there are a lot of competing interests. Still, the fact that so many conservative Republicans are joining the effort to do away with the pipeline is very hopeful.