Walter Schaub, the director of the Office of Government Ethics who was outspoken against Trump's non-divestment, non-blind trust and all the attendant conflicts of interest it allows, has resigned from that position. Though he didn't talk about Trump in his resignation letter, he did so separately.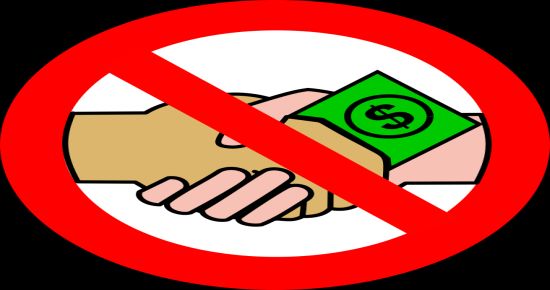 The director of the independent Office of Government Ethics, who has been the federal government's most persistent critic of the Trump administration's approach to ethics, announced Thursday that he is resigning nearly six months before his term is scheduled to end.

Walter M. Shaub Jr. repeatedly challenged the Trump administration, publicly urging President Trump to fully divest from his business empire and chastising a senior Trump adviser for violating ethics rules. His outspokenness drew the ire of administration officials and earned him near-cult status among Trump's opponents. Fans started a Facebook page in his honor, and his name has occasionally appeared on posters at anti-Trump protests.

Shaub made no reference to those clashes in a resignation letter he posted Thursday indicating he will step down July 19. Instead, he praised the work of federal ethics officials, pointedly noting their commitment to "protecting the principle that public service is a public trust, requiring employees to place loyalty to the Constitution, the laws, and ethical principles above private gain."

In an interview, Shaub said he was not leaving under pressure, adding that no one in the White House or the administration pushed him to leave. But the ethics chief said he felt that he had reached the limit of what he could achieve in this administration, within the current ethics framework.

"It's clear that there isn't more I could accomplish," he said.

Shaub is set to take a new job as senior director of ethics at the Campaign Legal Center, a nonprofit legal advocacy group founded by Trevor Potter, who served as a Republican appointee to the Federal Election Commission. Shaub said he hopes to find bipartisan solutions to strengthening government ethics programs at the federal and state levels.

"In working with the current administration, it has become clear that we need to strengthen the ethics program," he said.
The Campaign Legal Center is the right place to go to continue that work. Potter was not just an FEC appointee, he was also chief legal counsel for the Romney campaign. I'm quite certain he has no love for Donald Trump. And Gerry Hebert at the CLC does tremendous work as well. And he's right about the need to strengthen ethics laws. The president should not be allowed to get away with things his cabinet secretaries could not do. Every one of his appointees had to meet strict standards to avoid conflicts of interest, but those laws are not enforceable against the president or vice-president. And they need to be.