Gleb Tsipursky messaged me about the Pro-Truth Pledge that he and others have launched, an effort to get writers and public intellectuals to pledge to make every effort to ensure that the information they share with their readers or listeners is accurate and supported by the evidence. From the website: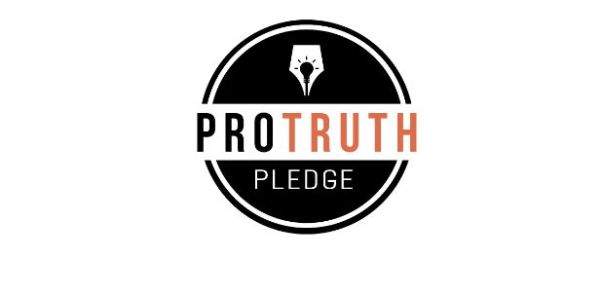 I Pledge My Earnest Efforts To:

Share truth

Verify: fact-check information to confirm it is true before accepting and sharing it
Balance: share the whole truth, even if some aspects do not support my opinion
Cite: share my sources so that others can verify my information
Clarify: distinguish between my opinion and the facts

Honor truth

Acknowledge: acknowledge when others share true information, even when we disagree otherwise
Reevaluate: reevaluate if my information is challenged, retract it if I cannot verify it
Defend: defend others when they come under attack for sharing true information, even when we disagree otherwise
Align: align my opinions and my actions with true information

Encourage truth
I will gladly sign my name to that pledge. This fits perfectly with my now years-long crusade against fake news, overly simplified perspectives and dishonest clickbait headlines. This doesn't mean I won't make mistakes, as I did so terribly just a couple days ago by totally misreading a Donald Trump tweet. But it does mean that I will make every effort to avoid such mistakes and I will correct the record whenever I do. You, dear reader, play an important roll in that as well in keeping me accountable. If I've screwed up, please tell me (the best way is by email — stcynic@gmail.com — or on Facebook, as I don't often read the comment section).

I signed the Pro-Truth Pledge:
please hold me accountable.