Donald Trump, Jr's new lawyer, Alan Futerfas, was a strong supporter of both Barack Obama and Hillary Clinton, and he really, really doesn't like junior's father. He has called Trump "renegade and lawless" and said he had caused a "constitutional crisis" by firing Sally Yates.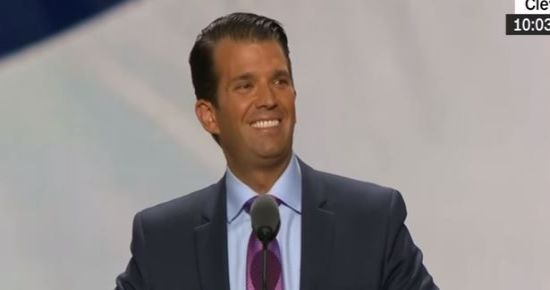 Donald Trump Jr.'s newly hired defense lawyer bashed President Trump as ignorant of history and the Constitution following his firing of acting Attorney General Sally Yates, emails exclusively obtained by The Post reveal…

In response to a 10:47 p.m. message with the subject line "Urgent call to action," Futerfas backed a proposal that the group take a public stand against "what increasingly appears to be a renegade and lawless President," but opposed a suggestion that it also call on the US attorneys in ​​Manhattan and Brooklyn to "resign in solidarity" with Yates.

"I agree as to a letter and or public statement but the good AUSA's who might resign are likely the very one's (sic) we want in there going forward. Think about it," Futerfas wrote at 11:17 p.m.

About an hour later, Futerfas also chimed in on a suggestion that "our organization create a committee to deal with all the Constitutional crisis (sic) that are sure to arise under this administration."…

Once the letter, which called Yates' firing "a direct attack on the rule of law," was drafted and circulated by NYCDL member Henry Mazurek, Futerfas gave it his seal of approval — and also took a shot at the president.

"Excellent letter, Henry, thank you. It does not ask for a resignation in protest, but rather is a powerful reminder of history and of the continuing duty of our AUSA's to follow the constitution and to do justice in the face of a President who knows of neither," Futerfas wrote at 9:12 a.m. Jan. 31.
But hey, money is money, right? Unless Trump, Jr. doesn't pay his bills like his daddy.